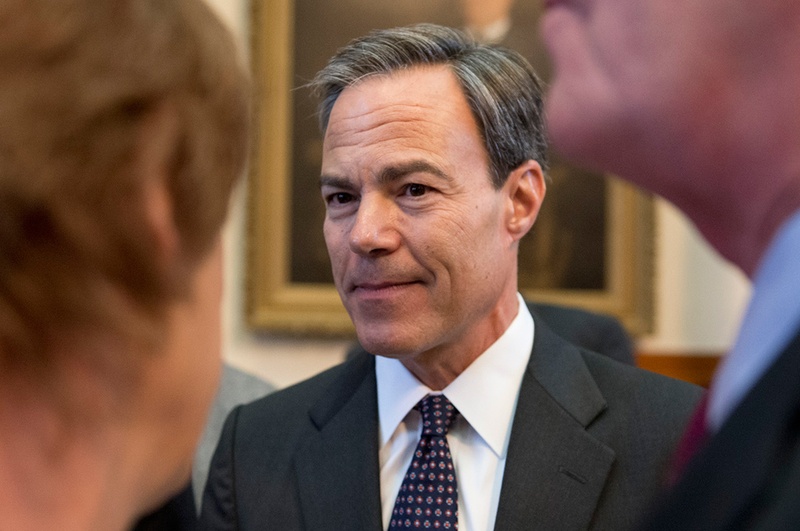 Texas House Speaker Joe Straus announced Monday he's formed a select committee on mental health to take an all-encompassing look at the state's behavioral health system.
The committee will review and make recommendations on issues including substance abuse, care for veterans, identifying illnesses early and improving delivery of mental health care, the speaker said in a news release.
"We have taken some major steps to address the state's mental health needs," said Straus, R-San Antonio. "It's important not to look at these issues in isolation, but rather to take a comprehensive view of how to improve the system. Many legislators asked that we take a closer look at various issues related to mental health, and it became clear that one committee should look at all of those issues together."
The announcement comes after Straus and Lt. Gov. Dan Patrick asked lawmakers to study several issues related to mental health before the Legislature next meets in 2017. Patrick directed senators to look into jail safety standards, diversion and treatment programs, mental health and de-escalation in the criminal justice system, and mental illness in the state's foster care system. Straus asked a committee studying law enforcement issues to look into mental health crisis and confrontation in the criminal justice system.
The Texas Tribune thanks its sponsors. Become one.
The mental health discussion in Texas has been reignited by several high-profile deaths this year, including the hanging death of Sandra Bland in the Waller County Jail and the shooting death of a Harris County sheriff's deputy by a man with a criminal and mental illness background.
The panel will include members of the Appropriations, County Affairs, Insurance, Public Health, Corrections and other committees. State Rep. Four Price, R-Amarillo, and state Rep. Joe Moody, D-El Paso, will serve as chairman and vice chairman, respectively. State Reps. Greg Bonnen, Garnet Coleman, Sarah Davis, Rick Galindo, Sergio Munoz, Andrew Murr, Toni Rose, Kenneth Sheets, Senfronia Thompson, Chris Turner and James White will make up the rest of the committee, according to Straus' office.