Republicans Circle Neugebauer Seat After Retirement Announcement
Well over a dozen names have come up in discussions about who will vie to replace U.S. Rep. Randy Neugebauer, the Lubbock Republican who announced last week that he would not seek re-election.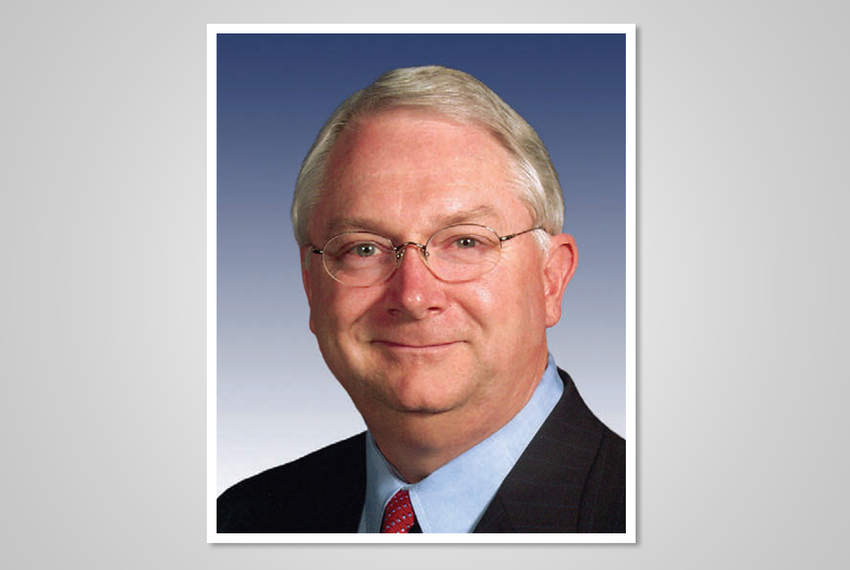 Texas' 19th congressional district is up for grabs for the first time in 13 years, and local Republicans are wasting no time testing the waters.
The West Texas seat opened up for the 2016 election cycle with the announcement last week by U.S. Rep. Randy Neugebauer, R-Lubbock, that he would not seek re-election. That immediately set off speculation about who would vie to replace the seven-term congressman, who has said he is not endorsing in the search for his successor.
Some Republicans in the district are expecting a crowded GOP field to replace Neugebauer, perhaps one reminiscent of the 2003 special election that first sent him to Washington, D.C. In that race, Neugebauer was up against 10 other GOP hopefuls vying to replace 18-year incumbent Larry Combest, another Lubbock Republican.
Prospective candidates have from Nov. 14 to Dec. 14 to file to run in the March 1 primary. Whoever wins will likely coast to a general election victory in the safely Republican district, where almost three out of four voters favored Mitt Romney over Barack Obama in the 2012 presidential race.
Well over a dozen names have cropped up since Neugebauer's announcement. At least five of them are considering a bid to replace Neugebauer; at least another five have said they are not interested. It appeared Wednesday there was only one declared candidate: Donald May, who ran against Neugebauer in the Republican primary in 2003.
"I'm absolutely, definitely running" for the open seat, May said Wednesday, adding that he was planning to run before Neugebauer said he was stepping down.
While May was making calls to possible opponents on Wednesday, trying to gather support, another potential candidate was moving closer to a run: Col. Michael Bob Starr, a commander at Dyess Air Force Base outside of Abilene. Starr said he was preparing to release a video announcing his plan to request retirement from the Air Force on Nov. 1 "with the intent of running for Congress."
Most attention so far, however, has focused on who has ruled out a run, including state Rep. Dustin Burrows and state Sen. Charles Perry, both Lubbock Republicans who won their seats in special elections last year. John Frullo, another Republican member of the Texas House from Lubbock, is also taking a pass on a bid to replace Neugebauer.
"The reason being is that as [a] chairman in the Texas House, I can do so much more for Lubbock and Texas Tech and West Texas than I ever could do as a freshman in Congress. That is just not something that interests me," Frullo said in an interview Thursday with the Lubbock-based radio station KFYO.
Another member of the Legislature, state Rep. Susan King, was encouraged to consider running for Neugebauer's seat but remains focused on a potential campaign for the state Senate, according to her political consultant, Bryan Eppstein. King, a Republican from Abilene, has formed an exploratory committee to weigh a bid to replace retiring state Sen. Troy Fraser, R-Horseshoe Bay.
Cathy Landtroop — the wife of former state Rep. Jim Landtroop, R-Plainview — was initially seen as having interest in the seat. Yet she told The Texas Tribune on Tuesday night she does not "really feel like it's the right time," citing her business and family. Later Tuesday night, she wrote on Facebook that she does not "have any plans to run this cycle."
Meanwhile, at least five people are weighing a run for Neugebauer's seat. Lubbock attorney Allen Adkins on Wednesday sounded the most bullish about a campaign, saying he's "looking at it hard, leaning toward doing it."
Among those also considering a run is Jodey Arrington, who issued a statement Friday promising a "formal announcement on my future plans in the coming days." Arrington, a former vice chancellor at Texas Tech University, lost to Perry in the special election last year to replace state Sen. Robert Duncan, now the chancellor of the Texas Tech system.
Asked Tuesday about running, Lubbock County GOP Chairman Carl Tepper said he was "looking at it" and would probably take at least two weeks to decide. Lubbock Mayor Glen Robertson also offered a two-week timeline Tuesday, saying he was "seriously considering" a campaign. And Tom Sell, who works for an agriculture firm led by Combest, said Tuesday he was "actively exploring" a bid for the seat.
Then there are a slew of politically active West Texans whose names have been floated but who seem unlikely to run. Chris Winn, a former chairman of the Lubbock County Republican Party, did not return a call Wednesday but suggested Saturday on Facebook that he is not interested in the seat. Neugebauer has said his son Toby, who is major donor to Ted Cruz's presidential effort, probably will not run.
Support public-service journalism that's always free to read.
It's been a busy year. Through it all, The Texas Tribune's journalists have not missed a beat. And with redistricting starting in earnest next week and the 2022 elections on the horizon, we know our journalism will continue to be fundamental for Texans everywhere. Support our work today so we can be there for you in 2022 and for whatever else 2021 might throw at us.
Yes, I'll donate today