After Worker Dies In Heat, Houston Company Fined $13,800
After finding a Houston-based recycling company at fault when a temporary worker died of heat illness, federal regulators are issuing a fine of $13,800.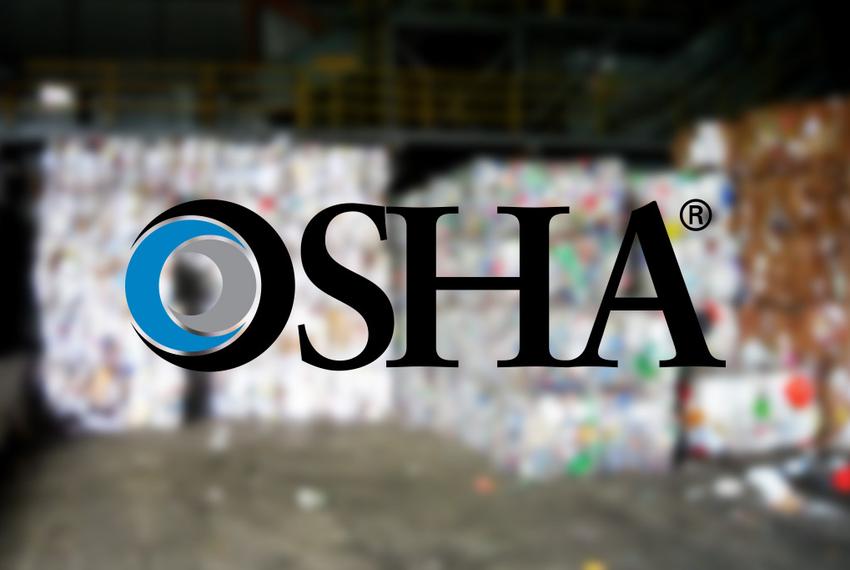 Editor's note: This story has been updated throughout.
After finding a Houston-based recycling company at fault when a temporary worker died of heat illness, federal regulators are issuing a fine of $13,800.
The Occupational Safety and Health Administration inspected Al Star Recycling LLC in June, after a 59-year-old Hispanic man who had been hired for the day to sort aluminum cans died in the excessive heat.
"All [sic] Star Recycling failed to educate its workers about heat illness and take the necessary precautions to protect them, and a worker died because of it," said the OSHA's area director Joann Figueroa in a statement. "This was a preventable loss of life."
Reached by phone Monday afternoon, an employee at the company referred questions about the fine to owner Tanweer Ahmed. Ahmed was not immediately available for comment. Like all companies, Al Star Recycling has the option to contest the fine and the reasoning behind it.
OSHA says that the company had no heat management program, amounting to a "serious" violation that carries a maximum $7,000 penalty. Regulators tacked on additional fines because they said workers were using heavy machinery without the appropriate training or rest periods.
It's not the first time this summer that someone has died while working in sweltering heat in Texas this summer. Roendy Granillo, 25, died of heat stroke in July while working at a residential construction site in North Texas, according to the Austin-based group Workers Defense Project. And data collected by OSHA show at least 16 workers in the state died from heat exposure from May 2008 to July 2014. (The data is far from comprehensive, the agency admits.)
Earlier this summer, OSHA head David Michaels said that the number and nature of work-related accidents in Texas this year — especially in Houston — reflect a lax safety culture in the state compared to much of the rest of the nation, making it one of the most dangerous places to work.
In 2013, a survey by Workers Defense Project and the University of Texas at Austin found that 39% of construction workers in the state don't receive rest breaks, 59% aren't provided drinking water by their employer and 15% saw a coworker faint from heat exhaustion.
Al Star Recycling wasn't the only Texas employer that OSHA penalized on Monday.
Stampcoat Inc., doing business as El Paso Tool and Die, faces proposed fines totaling $119,000 for amputations and a rash of other serious hazards at the stamped metal fabricator's El Paso plant.
The agency handed down 33 citations in all, including 32 that were "serious." Alleged violations included failing to protect workers from getting caught in machinery, failing to shut town machinery during maintenance and not training workers to use protective equipment.
OSHA inspected the 98-employee plant this year after an unguarded machine crushed a worker's index and middle fingers and amputated part of his ring finger. A machine sheared off the tip of another worker's thumb during the inspection.
"OSHA's standards addressing these hazards have existed for decades, and the failure to follow these most basic safety requirements is unacceptable," Diego Alvarado Jr., the agency's El Paso-area director said in a statement.
A Stampcoat Inc. said the company was still reviewing the agency's findings.
Texas is the only U.S. state that does not require employers to carry workers' compensation insurance. Just 40 percent of construction firms carry it, according to a study jointly compiled by the Workers Defense Project and researchers at the University of Texas at Austin. Some companies offer private insurance instead, but last spring, state officials said at least half a million workers are not covered at all.

Support public-service journalism that gets the context right
Your donations make our reporting possible and keep it free for all to access. Support our nonprofit newsroom by May 11, and your gift will help us unlock $25,000 in matching funds from our partners at Tito's Handmade Vodka, the Bernard & Audre Rapoport Foundation and the Suzanne Deal Booth Charitable Trust.
Yes, I'll donate today