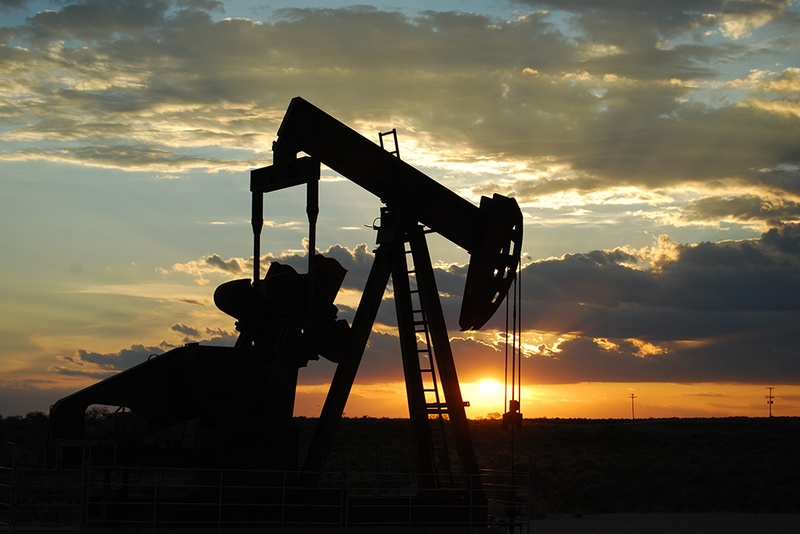 Just how hard are plummeting oil prices hitting the Texas treasury? Data from the state comptroller gives us an idea.
Texas collected about $294 million in oil and gas production taxes in February – about 46 percent below collections in September 2014, the data shows. The average per-barrel price of West Texas Intermediate crude was cut in half during that period.
Of course, as operators scale back their presence in the state's shale plays, that will harm other areas other the budget, too — particularly sales tax collections. Total sales tax collections have fluctuated in recent months, but it's hard to gauge precisely how much the slowing oil business affected those numbers.
Although operators are laying down rigs and laying off workers, production has continued to rise, according to the most recent available data. That's partly because the wells drilled today produce far more oil than the conventionally drilled wells of years past (though the output of those wells trails off more rapidly). Operators now drill multiple wells on one site, and rigs have become more efficient.
The Texas Tribune thanks its sponsors. Become one.
The federal Energy Information Administration expects U.S. operators to pump an average 9.3 million barrels per day in 2015, up from 9.2 million in December 2014. And the EIA is projecting output to increase to 9.5 million barrels per day in 2016. That could keep oil prices, and new drilling, low for some time.
As the nation's top oil producer – by far – the price free-fall harms Texas' bottom line the most in absolute dollars, data gathered by the EIA shows. But hey, at least we're not Alaska.
Enlarge
U.S. Energy Information Administration
Enlarge
Comptroller of Public Accounts