Bill Moving Public Integrity Unit to AG's Office is Senate-Bound
A measure that would yank the state's public corruption-fighting unit out of the Travis County district attorney's office and stick it in the Texas attorney general's office is headed for the full Senate.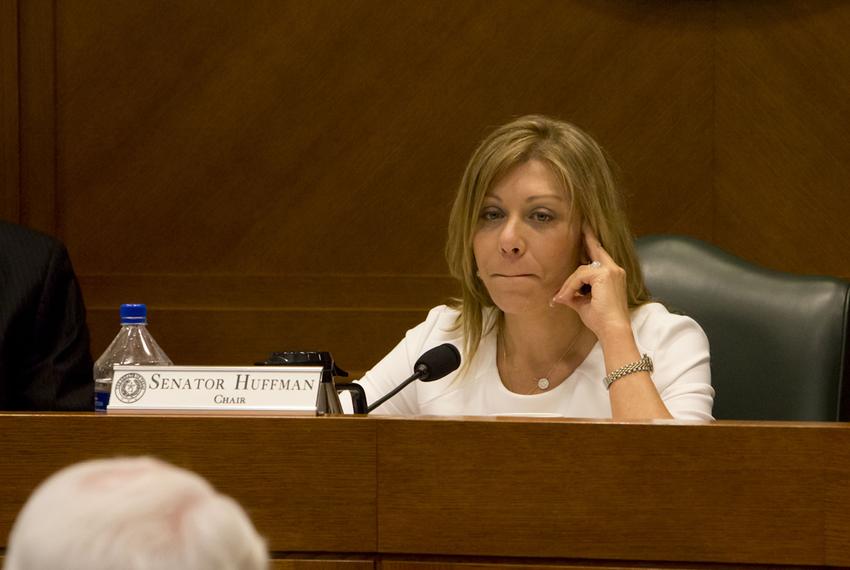 A measure that would take the state's public corruption-fighting unit out of the hands of the Travis County district attorney's office and place it in the Texas attorney general's office was approved Monday by the Senate State Affairs Committee.
The 7-2 vote in favor of Senate Bill 10, authored by state Sen. Joan Huffman, R-Houston, now moves to the full Texas Senate for a vote.
"We can't create a perfect system here, you know," Huffman said. "I've tried to create a scheme where a lot of people have input."
Under Huffman's bill, public corruption accusations, which are currently handled by a public integrity unit within the Travis County DA's office, would first be investigated by the attorney general's office with assistance from a Texas Department of Public Safety ranger assigned to that office.
If the attorney general review found that the complaint had merit, the case would be transferred to the home county of the public official, and the local district attorney in that county would pursue the case, taking it to a grand jury there.
Huffman said her bill makes the process fairer and removes the politicized nature of the office.
For years, the public integrity unit has been accused of being tougher on conservative lawmakers because it is based in liberal Travis County, whose grand jurors determine whether to indict a public official.
In August, a Travis County grand jury returned a criminal indictment against former Gov. Rick Perry based on a complaint filed with the unit. That case is still pending.
State Sen. Rodney Ellis, D-Houston, and state Sen. Judith Zaffirini, D-Laredo, voted against Huffman's bill.
Both had concerns about placing the public corruption unit with the attorney general's office, saying that made it more political, not less. The AG is an elected official, they argued, and could have a vested interest in keeping cases against officials in his or her own party from moving forward.
"Instead of being tough on crime, we're loosening the reins," said Tom "Smitty" Smith, Texas director of Public Citizen, a left-leaning advocacy group.
Support public-service journalism that's always free to read.
It's been a busy year. Through it all, The Texas Tribune's journalists have not missed a beat. And with redistricting starting in earnest next week and the 2022 elections on the horizon, we know our journalism will continue to be fundamental for Texans everywhere. Support our work today so we can be there for you in 2022 and for whatever else 2021 might throw at us.
Yes, I'll donate today