Hotter, Drier Projections Threaten Texas Miracle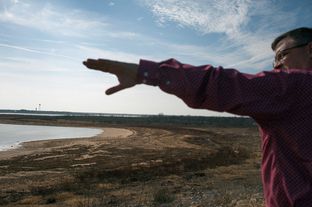 Climate scientists project that Texas will be hotter and drier in the coming decades, which means less rainwater will make it into lakes and reservoirs, and more will evaporate. That could spell major trouble for the state's fast-growing cities and industry, along with agriculture, but water planners are not taking these climate projections into account.
This story was produced in collaboration with The World, a program by Public Radio International.