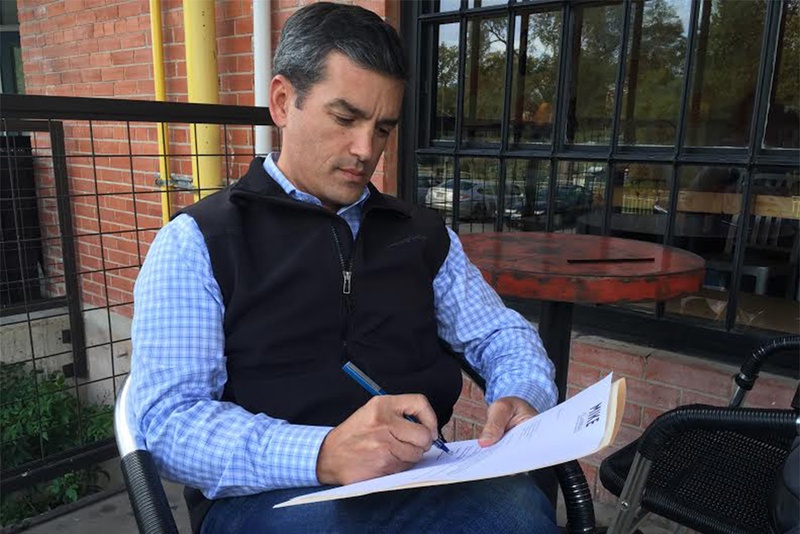 A special election has yet to be called for the vacant House District 123 seat, but two San Antonio Democrats are already lining up to replace state Rep. Mike Villarreal, who stepped down to run for mayor of the city.
San Antonio City Councilman Diego Bernal and public relations consultant Melissa Aguillon have both set their sights on Villarreal's House seat, which covers downtown and parts of northern San Antonio. Villarreal announced last week that he would resign his seat in the next Legislature to focus on running for mayor and give voters time to fill his seat ahead of the upcoming session. State Sen. Leticia Van de Putte, D-San Antonio, who just lost her bid for lieutenant governor, is also said to be considering a mayoral run.
Aguillon said she decided to pursue the seat earlier this summer when it became clear that Villarreal would step down from the House.
"When I first heard that Mike was going to be running for mayor, I just decided that this was something that I wanted to do," Aguillon said. "I'll use my experience that I've already had as a small-business owner and put it to work as hopefully a representative for the district."
The Texas Tribune thanks its sponsors. Become one.
Before starting her marketing firm, Aguillon worked for the city's economic development department. She also worked for state Rep. José Menéndez during his time on the San Antonio City Council. Menéndez said earlier this week that he would consider running for Van de Putte's Senate seat if she too steps down to run for mayor. If that happens, he's likely to face state Rep. Trey Martinez Fischer, D-San Antonio.
Bernal confirmed his intentions to pursue the seat on Wednesday night and told the San Antonio Express-News that he would leave his city council post "because there's going to be a vacancy in House District 123." Bernal did not immediately respond to a request for comment.
Bernal, a civil rights attorney, was a key architect of the city's far-reaching anti-discrimination ordinance that was updated last year to include lesbian, gay, bisexual and transgender people. The ordinance drew ire from Republican leaders like Gov.-elect Greg Abbott, who warned that it would open up the city to a lawsuit.
Bernal also worked as a staff attorney for the Mexican American Legal Defense and Educational Fund.