The Brief: Oct. 9, 2014
A sad chapter was marked Wednesday in the story of Ebola in Texas with the death of Thomas Eric Duncan, the Liberian man who flew to Dallas to join family only to be diagnosed with the deadly disease after arriving.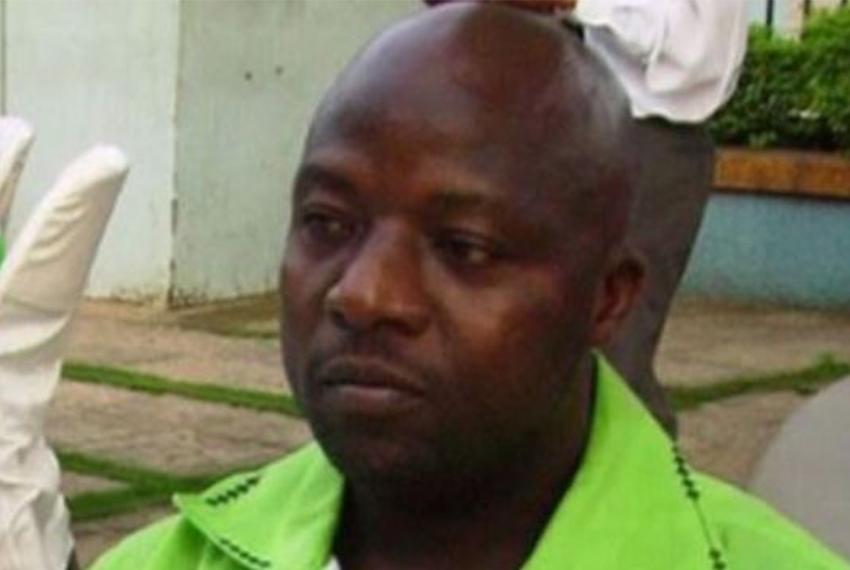 The Big Conversation
A sad chapter was marked Wednesday in the story of Ebola in Texas with the death of Thomas Eric Duncan, the Liberian man who flew to Dallas to join family only to be diagnosed with the deadly disease after arriving.
The Associated Press' Emily Schmall had an account of what brought Duncan to these shores, which was a desire to see his son — who had arrived in this country as a toddler — graduate from high school. But from this happy ambition sprung a greater tragedy.
"The trip was the culmination of decades of effort, friends and family members said," Schmall wrote. "But when Duncan arrived in Dallas, though he showed no symptoms, he had already been exposed to Ebola. His neighbors in Liberia believe Duncan become infected when he helped a pregnant neighbor who later died from it. It was unclear if he knew about her diagnosis before traveling."
Meanwhile, fears that the disease could spread continued. Proof of the touchy nerves in the area came later in the day with TV coverage of a sheriff's deputy who had been in Duncan's apartment being taken to the hospital. Officials later said it was unlikely the deputy would develop an Ebola infection. Monitoring of 48 others who were in contact with Duncan continues.
Duncan's death also renewed questions about whether he would have had a better chance at surviving had his infection been diagnosed earlier.
"It remains unclear," wrote The New York Times' Manny Fernandez and Dave Philipps, "why, and how, the hospital did not view Mr. Duncan as a potential Ebola case during his first visit to its emergency room, since both the nurses and the doctor had access to the critical information that although his symptoms were not severe, he had recently traveled from West Africa."
It remained far from certain, however, whether earlier intervention would have mattered in the case of a virus as virulent as Ebola.
"It's hard to say why one patient survives and another doesn't and how much good supportive care can do," A. Scott Lea, a University of Texas Medical Branch at Galveston professor of internal medicine, told the Houston Chronicle's Todd Ackerman. "If Duncan had a viral overload, probably nothing was going to save him."
The Day Ahead
• Gov. Rick Perry will visit at 10:30 a.m. U.S. Army troops at Fort Hood who are preparing to deploy to West Africa to support efforts to contain and eradicate the Ebola virus.
• Democratic gubernatorial candidate Wendy Davis is in the Valley, where she will appear at the Valley Environmental Summit in Brownsville. She will also collect at 1:30 p.m. an endorsement from the Cameron County Sheriff Deputies Association.
Trib Must-Reads
Tours Aim to Redefine Juárez, Revitalize Tourism, by Julián Aguilar
Animation: What is Proposition 1?, by Todd Wiseman and Aman Batheja
Residents Ask for More Time on Controversial Pipeline, by Bobby Blanchard
Abbott Campaigns With Fiorina to Reach Women Voters, by Bobby Blanchard
Elsewhere
As governor's race hits homestretch, Texas women seen as key, Fort Worth Star-Telegram
Bill Clinton endorses Leticia Van de Putte in lieutenant governor race, Austin American-Statesman
Rick Perry prosecutor probe dropped, Austin American-Statesman
Medicaid fraud unit to get special review after scathing audit, Houston Chronicle
Ex-death row inmate released on parole in Huntsville, Houston Chronicle
GAO report: Voter ID laws stunted turnout, The Hill
ISIS Fighters Crossing the Texas Border? No, the Feds Say, The New York Times
Quote to Note
"We thought that because he was in America, he was safe, that he would be the one Liberian to survive."
— Thomas Kwenah, lifelong friend of Thomas Eric Duncan, who died on Wednesday of Ebola in Dallas after becoming last week the first case of the viral infection ever recorded in the U.S.
Today in TribTalk
Can Texas Democrats win while losing?, by Jim Henson and Joshua Blank
Trib Events for the Calendar
• A Conversation With Sam Houston, 2014 Democratic Nominee for Attorney General, on Oct. 16 at The Austin Club
• A Conversation With state Sen. Robert Nichols, R-Jacksonville, and state Rep. Travis Clardy, R-Nacogdoches, on Oct. 22 at Stephen F. Austin State University in Nacogdoches
• A Conversation With Railroad Commission Candidates Steve Brown and Ryan Sitton, on Oct. 30 at The Austin Club in Austin
• A One-Day Symposium on the Impact of the Shale Boom on Oct. 31 at the University of Texas San Antonio
• A Live Post-Election TribCast, featuring Tribune editors and reporters on the election results, on Nov. 5 at The Austin Club
• A Conversation With Railroad Commissioner Christi Craddick on Nov. 6 at The Austin Club
Readers like you make our journalism possible.
Our Fall Member Drive is underway, and we need your support. With midterm elections less than two months away, our reporting will be a critical source of truth and information for Texans across the state and beyond. If you value our work, donate to support us today so our newsroom can be there for you in 2023 — and for whatever else this year brings.
Give now