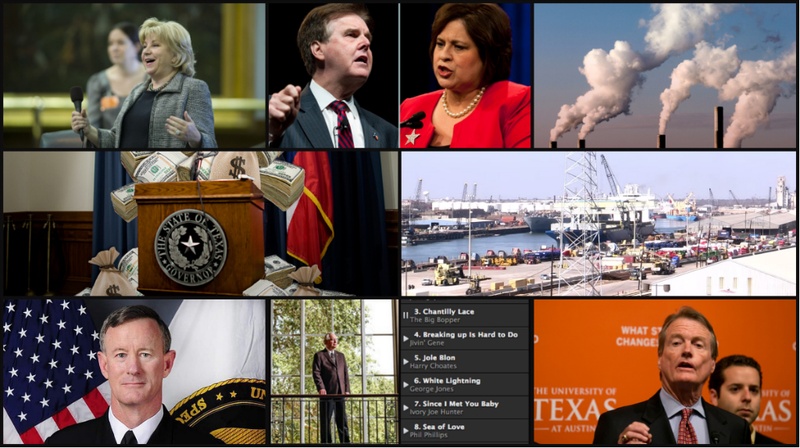 Lt. Gov. David Dewhurst appointed state Sen. Jane Nelson, R-Flower Mound, to chair the powerful Senate Finance Committee this week, so our news-inspired playlist begins with Parliament's "Wizard of Finance."
The easiest way to enjoy the playlist is to download Spotify, which is a free program. But even without it, you can still follow along. Here are the other selections for the week:
As campaign finance reports came in, questions were raised about the totals reported by Democratic gubernatorial nominee and state Sen. Wendy Davis, D-Fort Worth, so we added "How Much Money Do You Got?" by I Sing The Body Electric.
Federal judges ruled that the University of Texas at Austin could continue to use race as a factor in some admissions decisions, inspiring the selection of "Colorful Kids" by Ha Ha Tonka. Meanwhile, the co-chair of a legislative committee investigating University of Texas System Regent Wallace Hall said the group was "very close" to reaching a consensus on how to conclude their inquiry, so we included Michael Jackson's "We're Almost There."
The Texas Tribune thanks its sponsors. Become one.
A coalition of conservative groups set forth a strict proposal for the state's fiscal future, emphasizing hard spending caps to limit the size of government, so we have "Limits" by Barenaked Ladies. Then we included "Quality Control" by Jurassic 5, in light of scientists' concerns that economic growth is preventing improvement of the poor air quality in the Dallas-Fort Worth region.
Jose Antonio Vargas, the country's highest-profile undocumented immigrant, faces an uncertain future after being detained by Border Patrol officials in McAllen, so we added "What Do You Think Will Happen Now?" by Owen Pallett. Then we have "Rules and Regulations" by Rufus Wainwright, since Texas utilities are preparing for new regulations from the U.S. Environmental Protection Agency.
The Houston Ship Channel is now one of the world's most important transportation waterways, but some scientists argue that it could be vulnerable to the effects of climate change. This debate inspired the addition of Bob Dylan's "When The Ship Comes In."
And finally, because one of the country's most famous Navy Seals — Admiral William McRaven — appears poised to take over as chancellor of the UT System, we end with The Village People's "In The Navy."
Enjoy!