Uncertain Future for State's Division of Blind Services
The state is considering a proposal to integrate its Division for Blind Services with other rehabilitation services. While lawmakers are largely supportive of a consolidation, advocates for the blind are voicing concerns.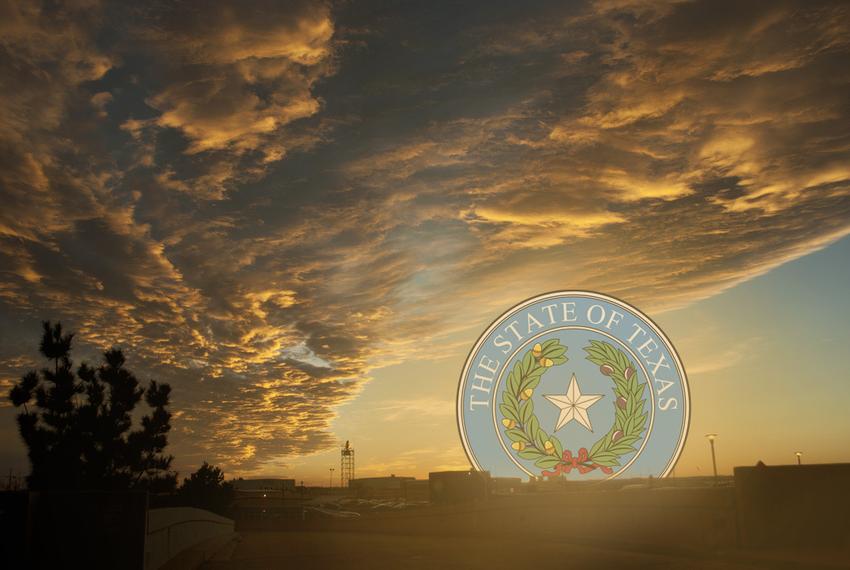 As lawmakers consider proposals to improve Texas' health agencies, the future of the state's Division for Blind Services is up in the air.
Texans who are blind and visually impaired can receive adaptive skill training and job assistance through the Department of Assistive and Rehabilitative Services (DARS), which separates the services it provides for the blind and other rehabilitation services into two divisions.
But the state is considering a proposal to integrate the two divisions, part of a recommendation from staffers at the Sunset Advisory Commission, which is charged with identifying inefficiencies at state agencies. While lawmakers appointed to the Sunset Commission appeared largely supportive of consolidating the divisions, advocates for the blind voiced their concerns about the proposal during a public hearing on Wednesday.
"We have seen states across this great country combine blind services with their rehab services and they have failed," said Neva Fairchild, an independent living associate for the American Foundation for the Blind.
Fairchild and representatives from several other organizations that support the blind told lawmakers that consolidating the divisions would leave blind and visually impaired individuals in Texas struggling to receive the specific services they need. They said those Texans would likely "get lost in the numbers."
In a report presented to lawmakers on Tuesday, Sunset staff recommended that DARS integrate the two divisions to eliminate "unnecessary duplication" of administrative, management and field office structures and associated costs.
"Even though these divisions provide essentially the same core services and have a similar need to tailor these services to the needs of specialized populations, they administer their programs separately," the report notes.
During their presentation to lawmakers on Tuesday, Sunset staffers also said consumers with multiple disabilities are often unable to obtain services from both divisions at the same time or in the same location because of the "artificial wall" between vision-related services and general services.
On Tuesday, lawmakers said they supported consolidating the two divisions and indicated that improving the delivery of services for the blind could be better achieved by improving DARS's management.
"I've been screaming for a long time, 'tear down those walls,'" said Republican state Sen. Jane Nelson of Flower Mound, who chairs the Sunset Advisory Commission. "They need to work together and stop operating in silos."
She added that legislators should not "be in the business of managing an agency," but said DARS needs some direction to accomplish the Sunset staff's recommendations.
Sen. Juan "Chuy" Hinojosa, D-McAllen, said the agency's inability to integrate its divisions is a historical problem that has resulted from a lack of coordination among its leaders.
"The silos don't seem to be able to come in and talk to each other," Hinojosa said. "The question is … how do we restructure them so that they actually end up combining function and maximize the resources they have."
Under the Sunset recommendation, DARS would be required to integrate most of its blind and rehabilitative services by October 2017. The department would have until September 2022 to consolidate its field offices.
DARS Commissioner Veronda Durden told lawmakers that the agency supported the integration if it is accomplished in a way that maintains the current level of care and doesn't affect the quality of services it provides to the blind.
But she also said the state should be "careful in dismissing a model" that has proven to work for the individuals it serves.
Kyle Janek, executive commissioner of Texas Health and Human Services, also warned lawmakers about calling for an integration that has not been successful in other states.
"We've seen states that did this and later said ... we're going to undo that and separate them again," Janek said.
The Sunset Commission will issue a final decision on the recommendation in August and will then take it to the Legislature, which reconvenes in January 2015.
Support public-service journalism that's always free to read.
It's been a busy year. Through it all, The Texas Tribune's journalists have not missed a beat. And with redistricting starting in earnest next week and the 2022 elections on the horizon, we know our journalism will continue to be fundamental for Texans everywhere. Support our work today so we can be there for you in 2022 and for whatever else 2021 might throw at us.
Yes, I'll donate today