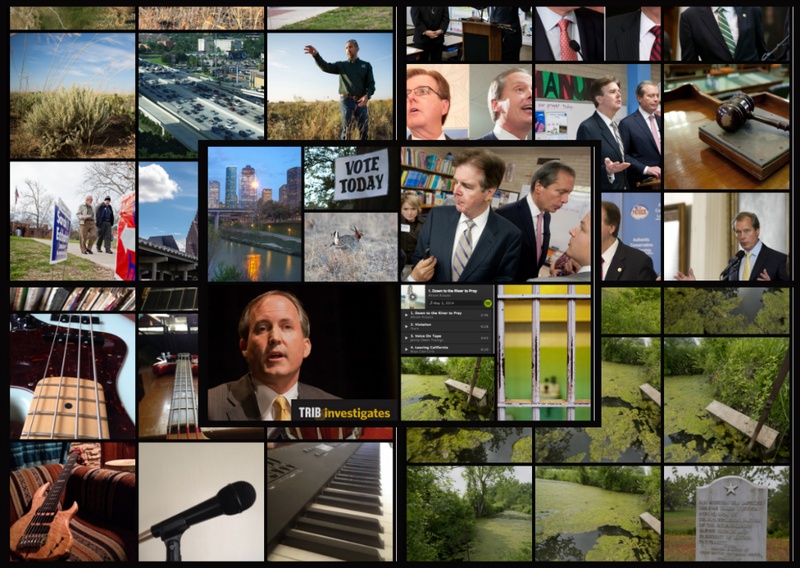 It was confirmed this week that Gov. Rick Perry was recently baptized in the same creek as Sam Houston, the first president of the Republic of Texas. So our playlist starts with Alison Krauss singing "Down To The River to Pray."
The easiest way to enjoy the playlist is to download Spotify, which is a free program. But even without it, you can still follow along. Here are this week's other selections:
State Sen. Ken Paxton, R-McKinney, who is running for attorney general, was officially reprimanded for violating the Texas Securities Act, so we have "Violation" by Starz. That's followed by Jenny Owen Young's "Voice on Tape," since it was revealed this week that a University of Texas System regent recorded a closed-door board meeting last year without telling the other participants.
Because Toyota announced that it was moving 3,000 jobs to Texas from a rival state, we have "Leaving California" by Boys Like Girls. In honor of the efforts of state Rep. Jason Villalba, R-Dallas, to convince the makers of Sriracha, a popular hot sauce, to move their operations Texas, we also added Buster Poindexter's version of "Hot Hot Hot."
The Texas Tribune thanks its sponsors. Become one.
Federal lawmakers and advocates have identified a certain Texas city as critical to their efforts to address the issue of sex trafficking, so we have "Houston" by Dean Martin. That's followed by Todd Rundgren's "Parole," since lawmakers were urged this week to use technology to improve community supervision of parolees.
In his column, the Trib's Ross Ramsey looked at the numbers and found that, in some districts, people just don't vote. So, we put "Don't Vote" by Cass McCombs on the playlist. And in a debate at the end f the week, state Sen. Dan Patrick, R-Houston, and his rival in the primary, Lt. Gov. David Dewhurst, sparred over immigration policy and other topics, inspiring the addition of "Keep on Swinging" by Rival Sons.
And finally, as a nod to the lesser prairie chicken being officially listed as "threatened" under the Endangered Species Act, we close with a song from Austin's own D.C. Bloom called "Lesser Prairie Chicken."
Enjoy!