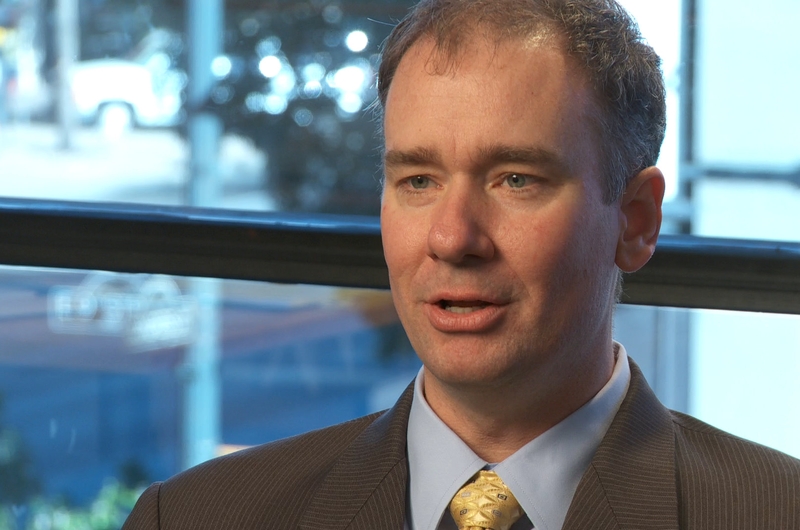 An irritated federal judge on Thursday did not grant a request from Empower Texans to put a halt to an ethics investigation into the political activities of the group and its president, Michael Quinn Sullivan. In addition, he gave the group seven days to explain why the case belongs now in federal court at all.
U.S. District Judge Sam Sparks was hearing a request for a temporary injunction by Empower Texans to stop the Texas Ethics Commission from enforcing subpoenas for communications, including emails, dealing with its political activities as well as communications with lawmakers.
The subpoenas were sought last month as part of an investigation into a couple of complaints filed in 2012 by state Rep. Jim Keffer, former state Rep. Vicki Truitt and lobbyist Steve Bresnen that allege Empower Texans illegally solicited money for its PAC and that Sullivan acted as an unregistered lobbyist.
The hearing started with Sullivan on the stand. When he said that he was not a lobbyist, Sparks cut in to say he would make that determination. He said shortly afterward that the state "has every right to determine who is a lobbyist."
The Texas Tribune thanks its sponsors. Become one.
Sparks was critical as well of the Ethics Commission for drafting an overly broad set of subpoenas. The agency, he said, is "asking for the cattle in the pen by asking for everything in the pen." He also had harsh words for the Office of the Attorney General for filing papers with him late Wednesday night.
He seemed at times disbelieving that the two sides couldn't figure out a way of agreeing on wording for the subpoenas. He referenced at several points complex patent cases worth hundreds of millions of dollars that come before federal courts where subpoenas have to be carefully worded.
Empower Texans is fighting the subpoenas in order to keep its member lists from becoming part of the public record. Such a disclosure would be used by the group's enemies to harass its backers, according to the group. On the witness stand, Sullivan name-checked Keffer, Truitt and House Speaker Joe Straus as opponents who he believed would like to shame or harass donors to his group.
Saying that he wanted to serve as "a catalyst," Sparks at first asked the two sides to get together. He would give them 15 days to report back with an agreement. But when Empower Texans' attorney, Joe Nixon, got up to talk some more about the negotiations, Sparks abruptly changed his mind.
Saying that he could plainly see that Empower Texans had no intent of negotiating, Sparks instead gave Nixon seven days to file a response to a Missouri case that affirmed federal courts don't have jurisdiction in an ethics investigation while remedies still exist at the state level.
The state is arguing that Empower Texans has recourse to state district court to quash the subpoenas, a position with which Nixon did not agree Thursday in court.
The Texas Tribune thanks its sponsors. Become one.
Sparks did not grant an injunction, but he did not dismiss the case, either. That means the Ethics Commission will continue to keep its investigation on hold. The commission decided on Monday that it would defer to the federal court and wait until the court decides if it has jurisdiction before it proceeds.
The decision Thursday, then, means a formal hearing on the charges against Empower Texans and Sullivan might end up delayed. The hearing had been scheduled for April 3.