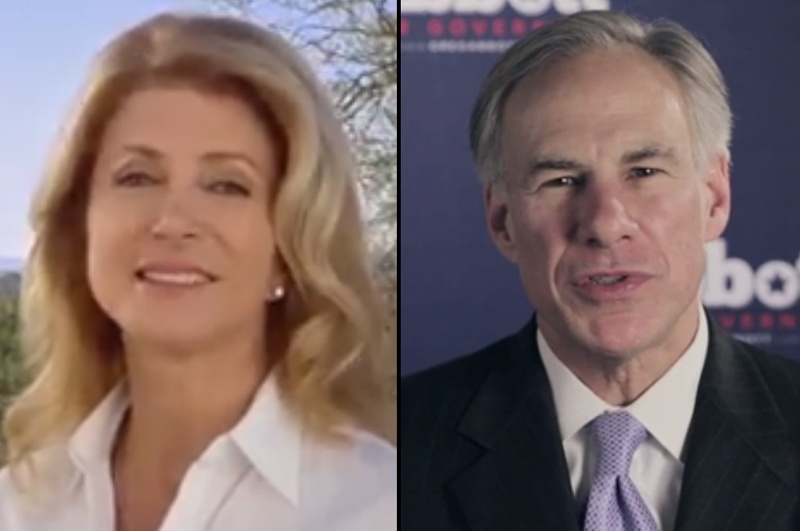 With rival gubernatorial candidates Greg Abbott and Wendy Davis disagreeing about how to tally up campaign cash totals, we start this week's news-inspired playlist with Less Than Jake's "Do The Math."
The easiest way to enjoy the playlist is to download Spotify, which is a free program. But even without it, you can still follow along. Here are this week's other selections:
Our second song is Lorde's "Million Dollar Bills," chosen because Davis got a $1 million donation and Abbott had 25 six-figure donations. It's followed by The National's "Hard to Find," since U.S. Rep. Steve Stockman, R-Friendswood, has made few public appearances since announcing his challenge to incumbent U.S. Sen. John Cornyn.
The University of Texas System launched a new interactive website that includes salary and debt information for graduates after one year and five years in the workforce, inspiring the addition of "Career Opportunities," by The Clash. Speaking of which, about 40 percent of the employees at the state's largest nuclear power plant will be eligible for retirement. The company that owns is racing to recruit new specialists, why is why we put Ryan Adam's "Nuclear" on the playlist.
The Texas Tribune thanks its sponsors. Become one.
George P. Bush, a GOP candidate for land commissioner, said he hoped Texas Republicans in leadership positions would denounce "ignorant statements" about Hispanics, even if they're made by fellow Republicans, so we included "Ignorance," by Paramore.

Next up is Benjamin Taylor's "Something for Nothing," since the UT System acknowledged that they won't be seeing any financial returns on a $10 million investment in an Austin-based educational software start-up. "The Fisherman," by Dale Earnhardt Jr. Jr., is on our list because the suggestion of new restrictions on saltwater fishing has generated heated discussion along the coast.
A coalition of public officials in the U.S. and Mexican federal governments and in Texas are discussing how to develop and finance a high-speed rail line connecting San Antonio to Monterrey, Mexico, so we have Pat Green's "Somewhere Between Texas and Mexico."
We close with a nod to the debut of the Trib's new livestreaming capabilities: "Islands in the Stream," by Dolly Parton and Kenny Rogers.
Texas Tribune donors or members may be quoted or mentioned in our stories, or may be the subject of them. For a complete list of contributors, click here.