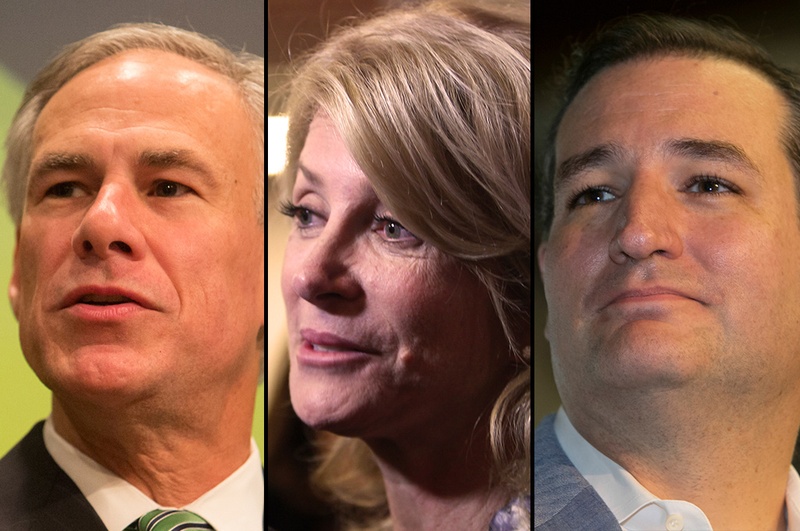 With the University of Texas/Texas Tribune Poll rolling out over several days this week, we start our latest 10-song playlist based on the week's news with "Public Opinion" by Lee Adams.
The easiest way to enjoy the playlist is to download Spotify, which is a free program. But even without it, you can still follow along. Here are this week's other selections:
On Tuesday, Texans headed to the polls and approved all nine constitutional amendments on the ballot, so we added "Vote" by Madhouse.
Ken Anderson, who oversaw Michael Morton's wrongful murder conviction as a prosecutor, was sentenced to nine days in jail as part of a plea deal. So we have "I'm in Jail" by North Mississippi Allstars.
The Texas Tribune thanks its sponsors. Become one.
There was also a flurry of news this week about embattled University of Texas System Regent Wallace Hall, who has been accused of being on a "witch hunt" against University of Texas at Austin President Bill Powers, including the revelation that Hall believed Powers would be gone by the end of 2013. So, next on the playlist, we have "Witch Hunt" by Rush.
The future of the Texas Memorial Museum is threatened by massive budget cuts, so we added Chuck Prophet's "Museum of Broken Hearts." And we included Frank Zappa's "Why Johnny Can't Read," because Texas public school students continue to lag behind the national average in reading scores.
A story about Texas prisoners being buried with dignity prompted the addition of "Bury Me Not on the Lone Prairie," by Buddy Miller's Majestic Silver Strings. That is followed by Elbow's "Grounds for Divorce," because the Texas Supreme Court heard arguments this week regarding whether same-sex couples legally married in other states can be granted divorces in this one.
Gubernatorial candidate Tom Pauken's claim that the state's higher education system is "elitist" was called into question by Texas Higher Education Commissioner Raymund Paredes, so we added Sia's "Academia." And we close with Green Day's "At the Library," in light of federal funding cuts jeopardizing Texas libraries.
Enjoy!
Texas Tribune donors or members may be quoted or mentioned in our stories, or may be the subject of them. For a complete list of contributors, click here.