Guest Column: Vote No on Prop 6 — It's the Wrong Answer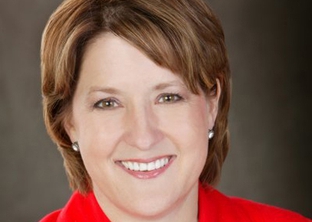 While there is near universal agreement that we must address our growing need for a readily available water supply, Proposition 6 is no solution.
Our failure to clearly understand the problem only ensures Texas will face prolonged drought. The side show being created by the fanfare surrounding Prop 6 attempts to obscure the truth about the measure: It draws down the Rainy Day Fund while doing nothing to insure implementation of the state's water plan.
We're being told that Prop 6 is necessary to finance water plan projects. The cast of characters clamoring for passage of Prop 6 must hope the people of Texas have very short memories. Do they expect we have forgotten that they told us as recently as 2011 they had to have $6 billion in revolving bond authority to meet the state's growing need for water? Do they expect that we won't realize that not one dime of that money has yet been spent? Lack of funding is not among the primary reasons for failure to develop water infrastructure. And moving money from the Rainy Day fund will do nothing to address those problems!
Prop 6 does create a new water infrastructure bank. Voters are rightly leery of government banks, especially one hidden behind an appointed board. In creating the State Water Infrastructure Fund for Texas (SWIFT), the Texas Water Development Board will be able to provide debt service, deferred loan structures and credit enhancement for loans funded by the board. In plain language, SWIFT funds only help pay the interest on loans. Funding for projects must come from Texas Water Development Board loans which were authorized back in 2011 but remain on the shelf. There is no doubt investment bankers, lawyers and financial advisors are salivating at the chance to get their hands on $2 billion. Unfortunately, while SWIFT may benefit a few political insiders, it won't do anything to address the growing need for water infrastructure in Texas.
As Peter Drucker pointed out, "The most serious mistakes are not being made as a result of wrong answers. The truly dangerous thing is asking the wrong questions." How to fund water development is that very dangerous wrong question. The question must be, how can water supply meet water demand? That's a market question, one a free market would address. But the markets are not free in Texas. Statutory restrictions on inter-basin water transfers, water right amendments and the enlarged authority of groundwater conservation districts all weave a tangled web that inevitably impedes the ability of the market to deliver water to Texans. The Texas Public Policy Foundation addressed these concerns in "Texas Water Policy Options."
Fortunately, the 83rd Legislature was successful in implementing some process reform at the Texas Water Development Board under provisions authorized in House Bill 4, but there is much more work to be done in this regard.
It is foolish to take money from the Rainy Day fund when we have not yet prioritized projects and have reached no agreement about what role the state should play in their development. In light of recent rains, Texas will enjoy at least a brief reprieve from the severe drought and perhaps take the opportunity to ask better questions in preparation for the 2015 legislative session. It will provide yet another opportunity to perfect law and meaningfully address the state's water needs.
In the meantime, let's be careful not to waste another precious resource, our Rainy Day fund. Nix Six on Nov. 5.
Debra Medina, executive director of We Texans, is a Republican candidate for comptroller.