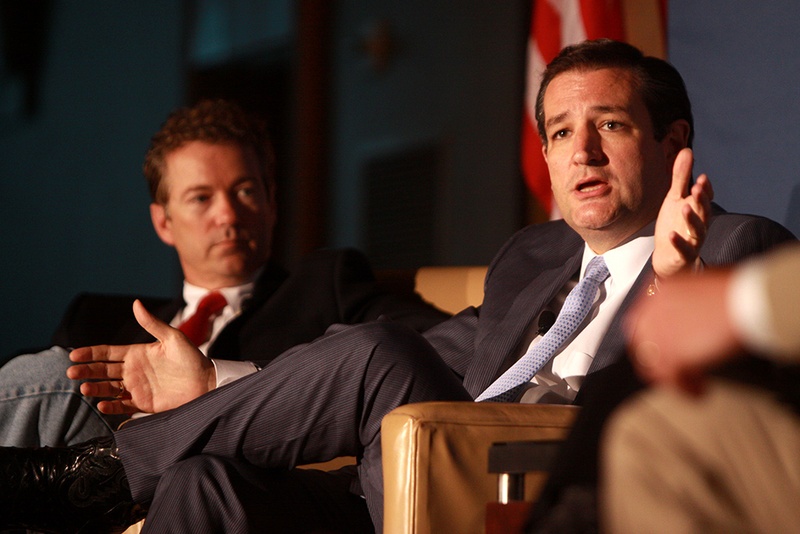 Nearly one week into the federal government shutdown, we begin our weekly 10-song playlist inspired by the latest political news with "Shut Down" by the Beach Boys.
The easiest way to enjoy the playlist is to download Spotify, which is a free program. But even without it, you can still follow along. Here are this week's other selections:
State Sen. Wendy Davis, D-Fort Worth, officially announced the news that many Democrats have been eagerly awaiting: she is running for governor. So, we have Mary Martin singing "Wendy" from the musical Peter Pan, which is also about a group that has been waiting for someone with that name.
After some missteps and troubles, MD Anderson Cancer Center President Ronald DePinho is hoping to get things back on track, which inspired the selection of "I'm Going to Make it Better" by She & Him. Then we have Lana Del Ray's "Video Games," because Texas is ranked second in the nation in video game employment, but not everyone is fond of the state's generous incentive program for the industry.
The Texas Tribune thanks its sponsors. Become one.
State Sen. Tommy Williams, R-The Woodlands, announced his retirement, as did state Rep. Allan Ritter, R-Nederland. So, we have Jet's "Get Me Outta Here." Meanwhile, the federal health insurance marketplace got off to a slightly rocky start on Tuesday, prompting the addition of "Take Out Some Insurance" by Jimmy Reed.
The next song — "Braided Hair" by Speech and Neneh Cherry — is a nod to a well-known Dallas hair braider who is suing Texas over allegedly onerous requirements for operating a school to teach hair braiding.
The Trib's Ross Ramsey wrote about how a potential gubernatorial bid as an independent by Debra Medina could upend the electoral math, so we have "Shake it Up" by The Cars. Ross also asked some intelligent insiders if college athletes should be paid, leading us to the Nirvana deep cut "Pay to Play."
Finally we have the song Shinyribs played to close out our recent live TribCast: "East TX Rust."
Enjoy!
Texas Tribune donors or members may be quoted or mentioned in our stories, or may be the subject of them. For a complete list of contributors, click here.