The Brief: Sept. 27, 2013
The same day state Sen. Wendy Davis made her gubernatorial bid all but official, another 2014 race showed new signs of life.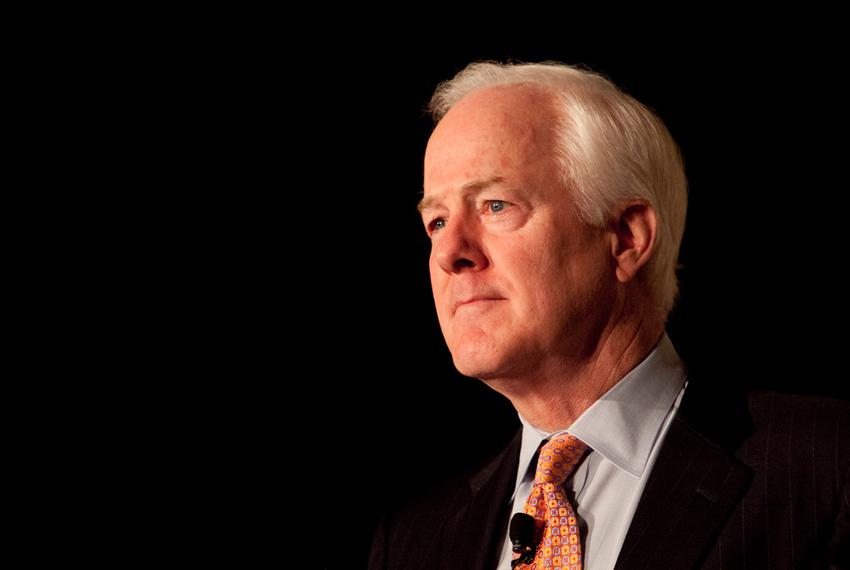 The Big Conversation
The same day state Sen. Wendy Davis made her gubernatorial bid all but official, another 2014 race showed new signs of life.
Davis, D-Fort Worth, announced on Thursday that she would unveil her political plans on Oct. 3 in the auditorium where she received her high school diploma, the Wiley G. Thomas Coliseum in Haltom City, a Fort Worth suburb. The announcement, as well as a Politico report on Thursday claiming that she has told several Democrats of her plans, confirmed speculation that has been building for weeks.
"Next week join your friends and neighbors for the moment when I announce what I plan to do next," Davis said in an email to supporters.
 "We'll be gathering at the same coliseum where I received my high school diploma — and I really want you to be there with me."
The gubernatorial race, however, wasn't the only one in Texas that got a shot of energy this week.
As The Dallas Morning News reports, U.S. Sen. John Cornyn's refusal to join his Texas colleague, Ted Cruz, in blocking a bill that would avert a government shutdown has incensed Tea Party activists, some of whom are now itching for a primary fight.
"A primary challenge against John Cornyn is much more likely today than it was two months ago," Matt Hoskins, executive director of the Senate Conservatives Fund, told the Morning News. "He's really put his race in play."
Added JoAnn Fleming, the executive director of the conservative group Grassroots America We the People: "If the right candidate showed up, Senator Cornyn would have a fight on his hands, and a fight his money wouldn't protect him from. I do believe Senator Cornyn could be retired next year, based on this alone."
Cornyn so far has avoided a big-name challenger, though three Republicans have filed to run against him.
Still, observers doubt whether Cornyn's split with Cruz will hurt him in the long run. After all, while Cornyn opposes Cruz's effort to block the funding bill, both want to dismantle Obamacare.
"He'll be overwhelmingly re-elected," said Republican political consultant Bryan Eppstein. "Sometimes there is smoke where there is fire, or other times it is a smoke machine. So those who say that there is criticism of Sen. Cornyn, I think that's a smoke machine."
Culled
• Rick Perry's new dark money group (San Antonio Express-News): "A new dark money group aimed at helping Gov. Rick Perry lay the foundation for a another presidential run will debut Friday with more than $200,000 in leftover cash from a now-defunct Super PAC that raised millions for Perry's failed 2012 bid. The group is called Americans for Economic Freedom and will launch as a tax-exempt nonprofit set up under section 501(c)(4) of the tax code, a move that will permit donors to give unlimited contributions while remaining secret. (Keep in mind: Perry vetoed a dark money disclosure bill during the regular session)."
• GOP anger at Ted Cruz hits Senate floor (Politico): "The GOP's anger at Sen. Ted Cruz — expressed mostly in private meetings this week — burst onto the usually collegial Senate floor on Thursday, with Sen. Bob Corker excoriating his Texas Republican colleague for blocking a quick vote to avert a government shutdown next week. In a highly unusual Republican v. Republican exchange, Corker accused Cruz of delaying a Thursday vote simply to create a 'show' to cater to his conservative activist supporters at the expense of making good policy. 'You want the American people and the outside groups that you've been in contact with to be able to watch us tomorrow,' a perplexed Corker charged on the floor. 'The reason we're waiting is that y'all have sent out releases and emails and you want everybody to be able to watch. And it just doesn't seem to me that that's in our nation's interest.'"
• Sebelius: Health bill limited without Texas' help (The Associated Press): "U.S. Health and Human Services Secretary Kathleen Sebelius visited Texas for the fifth time in two months Thursday to tout the benefits of the federal health care overhaul, but she acknowledged that many poor, uninsured Texans will get no help without the cooperation of state Republicans who unyieldingly oppose the law. … Unless officials change their mind, people who would have gotten health coverage under Medicaid will be left out, Sebelius said after an event in Dallas. Her hope, she said, is that officials will change their mind once Medicaid funding begins elsewhere in January."
• Texas staging what could be nation's biggest GOP presidential straw poll (Fort Worth Star-Telegram): "Texas Republicans hope to stage the biggest presidential straw poll of the 2016 campaign in downtown Fort Worth next year. They hope the poll will thrust Texas into the national limelight — signaling to voters nationwide which candidate should win the 2016 GOP presidential nomination — especially when combined next year with the GOP state convention, one of the largest Republican gatherings in the country. 'We want to make sure that Texas has a greater voice in the national party's selection of our nominee,' Republican Party of Texas Chairman Steve Munisteri said, referring to last year's primary election that was delayed until late May, when the presidential race was already decided. 'This will give Texas a chance to really help pick the nominee.'"
Quote to Note: "While I disagree philosophically with Wendy Davis, I recognize that she is a smart woman with a large number of determined supporters. This will pose a significant challenge to whoever is the GOP nominee in November." — Republican gubernatorial candidate Tom Pauken to the San Antonio Express-News
Must-Read
Texas Tribune donors or members may be quoted or mentioned in our stories, or may be the subject of them. For a complete list of contributors, click here.
Texans need truth. Help us report it.
Independent Texas reporting needs your support. The Texas Tribune delivers fact-based journalism for Texans, by Texans — and our community of members, the readers who donate, make our work possible. Help us bring you and millions of others in-depth news and information. Will you support our nonprofit newsroom with a donation of any amount?
Yes, I'll donate today
---
Information about the authors
Explore related story topics