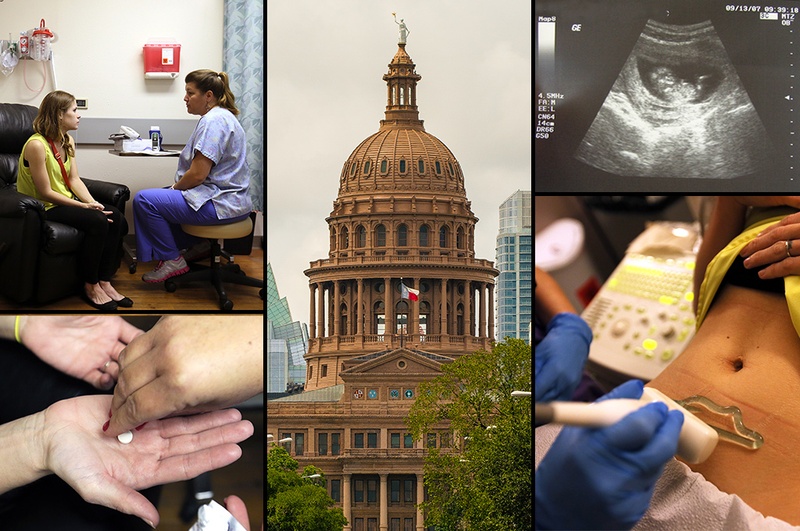 A panel of state senators will convene on Thursday to respond to Gov. Rick Perry's call to add legislation related to abortion procedures, providers and facilities to the special session.
On the Health and Human Services Committee's afternoon agenda: an omnibus abortion regulation bill by Sen. Glenn Hegar, R-Katy, that blends four bills that failed to reach either chamber during the regular session.
Hegar's Senate Bill 5 and its House companion, Republican Rep. Jodie Laubenberg's House Bill 60, includes:
While abortion opponents argue these regulations would improve women's safety, medical trade associations and advocates for reproductive rights argue they would restrict access to safe, legal abortion and ultimately endanger women seeking the procedure. Only six of the existing 47 abortion facilities in Texas meet the regulatory standards set by Deuell's SB 24.
The Texas Tribune thanks its sponsors. Become one.
Deuell, a family physician, said Hegar did not consult him on the decision to include the proposed regulations on abortion facilities in SB 5. "We sort of have a tradition in the Senate that you don't steal other people's legislation," he said.
He also expressed concern about the other policies included in the omnibus abortion legislation.
"They have a lot of language that needs to be changed," Deuell said. For example, the hospital privileges measure should not single out doctors who perform abortions while excluding other doctors who perform outpatient surgeries, he said. "They need to look to make sure that abortion doctors follow the same guidelines as any doctor … no more and no less."
Hegar could not be reached for comment.
During the regular session, Deuell said, he had the support of 20 senators for his abortion facilities bill, but it would have required the support of 21 to bring it up for a vote.
Lt. Gov. David Dewhurst has said he will not adhere to the so-called two-thirds rule — which would make it easier to navigate around Democratic opposition — during the special session.
The Texas Tribune thanks its sponsors. Become one.
"Texas is already one of America's strongest pro-life states, but we can do more to protect the preborn," Dewhurst said in a statement. Ahead of Perry's decision to call a special session, Dewhurst asked him to put abortion legislation on the call.
Texas Tribune donors or members may be quoted or mentioned in our stories, or may be the subject of them. For a complete list of contributors, click here.