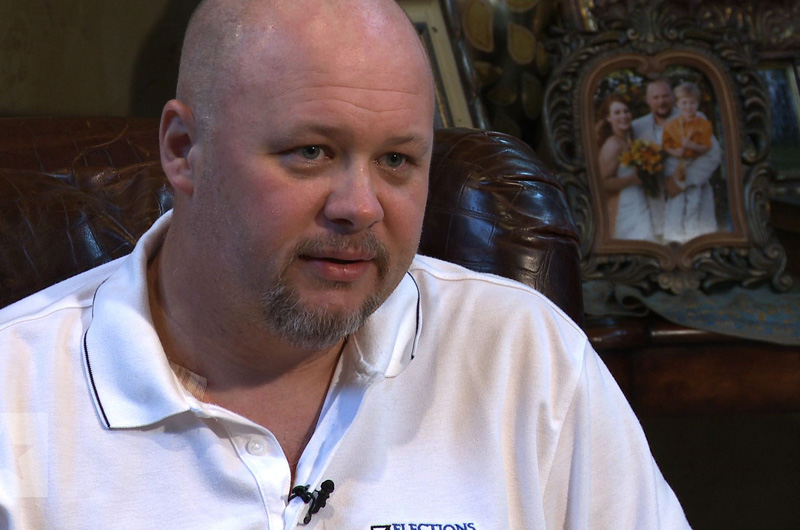 Negotiators have reached a final settlement for the majority of remaining claimants in the multi-year legal battle over the Texas Windstorm Insurance Association, Houston attorney Steve Mostyn said on Tuesday.
Mostyn, a major Democratic campaign donor, released a statement to announce that he had reached an agreement to settle the claims of 1,200 homeowners for an approximate amount of $135 million. TWIA, the state's insurer of last resort for Texas' coastal regions, has been bedeviled for years by legal challenges over the cost of damage caused by Hurricane Ike. The new settlement brings the total amount of claims paid by TWIA to more than $500 million.

In the statement, Mostyn, who said that he was "proud to be a part of bringing hundreds of millions of dollars owed to our clients back to the coast," called the settlement a crucial step in restoring normalcy to Texas' gulf coast.
"Now that TWIA has finally paid Texas families and small businesses what they are owed," he said, "countless neighborhoods can truly be rebuilt, which will mean a boom for local property values."
The suit stems from allegations that the agency botched claims for damage caused by Hurricane Ike, failed to reimburse property owners in a timely manner, and denied or underpaid legitimate claims. Similar suits have caused TWIA to pay hefty fees to lawyers, and made the agency a battlefield in the war between trial lawyers and tort reformers.
The Texas Tribune thanks its sponsors. Become one.
The size of the lawsuits against TWIA has threatened to capsize the state-run agency. In March, TWIA's board tabled a proposal from Texas Insurance Commissioner Eleanor Kitzman to essentially declare the association bankrupt.
Speaking to the Tribune before the settlement was publicly announced, state Rep. Larry Taylor, R-Friendswood, who has authored bills for two subsequent sessions that would have overhauled TWIA, said that it would be "nice to move on" from the legal challenges but expressed consternation that Mostyn, whom Taylor has accused of scuttling his TWIA-related legislation, appeared to have won the day.
"I'm very frustrated. I understand why they're trying to close it up, and I understand how expensive he can make it to continue litigating." But, he said, "the numbers I hear" are "beyond reason."
He added, "Many of the cases I've seen have been way inflated — where you're paying 92 percent of the limit on a house that looks like it's in a real estate for sale photo."
Taylor also said that the Texas Department of Insurance, which oversees TWIA, had declined to share information on the settlement with legislators, saying that his office had filed information requests with both offices and received no response.
The settlement coincides with news that Kitzman would not be nominated for another stint as commissioner. She'll be replaced by Julia Rathgeber, who had been serving as Lt. Gov. David Dewhurst's deputy chief of staff.
The Texas Tribune thanks its sponsors. Become one.
The settlement doesn't completely end litigation against TWIA — some homeowners and school districts still have pending lawsuits — but it resolves the overwhelming majority of cases. In his statement, Mostyn gave a green light to efforts to overhaul the agency, which he has opposed until now.
"It is time for the Legislature to act to ensure the association's financial solvency for years to come," he said.
Texas Tribune donors or members may be quoted or mentioned in our stories, or may be the subject of them. For a complete list of contributors, click here.