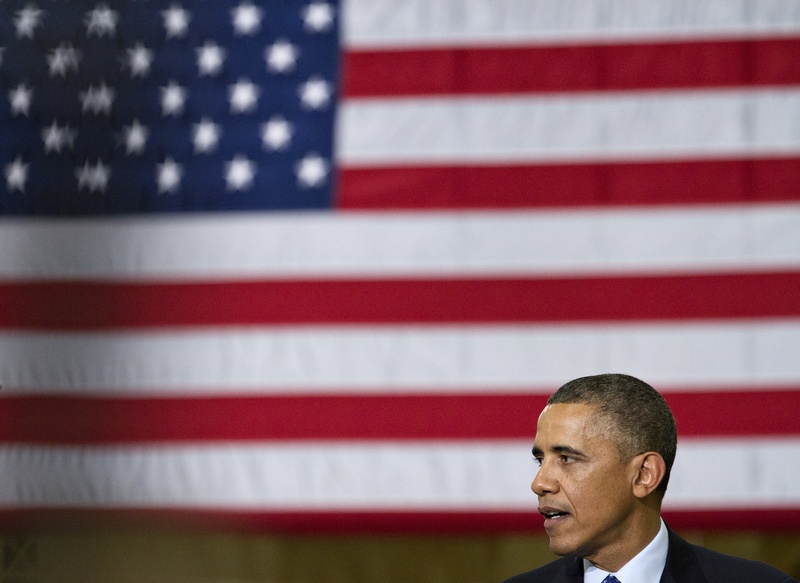 President Obama paid Texas — and Gov. Rick Perry — a visit on Thursday. To mark the occasion, the latest edition of our playlist inspired by the week's news begins with the U.S. Marine Band playing "Hail to the Chief."
Download Spotify for free to fully enjoy the playlist. Or use your own preferred method for following along with the rest of our song selections:
Perry provided lawmakers with a roadmap of policy milestones to hit — tax relief, water funding and a balanced budget — if they want to leave the Capitol without being called back for a special session. That inspired us to include "Show You the Way to Go" by The Jacksons.
Meanwhile, many bills spent the week with their prospects for passage uncertain as the clock winds down. Their perspective is reflected in Jimmy Cliff's "Sitting in Limbo." But never fear: as Trib's Ross Ramsey reminds us, anything that seems dead could come back to life as long as lawmakers are in Austin. "Zombie," by The Cranberries, seems a logical pick.
The Texas Tribune thanks its sponsors. Become one.
With the once-unified effort to establish a new university and medical school in South Texas giving way to infighting and conflict, we chose The Dandy Warhols' "We Used to Be Friends." Caitlin Rose sings "Shanghai Cigarettes" as a nod to a victory big tobacco won over small tobacco in the Texas House.
There were multiple issues hashed out this week regarding religious expression in high school sports, so we included MC Hammer's "Pray." Also on the list is Alan Lomax singing an old Texas folk song, "I'm Bound to Follow the Longhorn Cows," because of the sale of about 100 longhorns by the Texas Parks and Wildlife Department, which recently spurred debate about the breed's future.
Steve Hotze, a Houston-area physician and major Republican campaign donor, filed suit against the federal government to try to prevent the enforcement of the Affordable Care Act in Texas. Our obvious add was "I Fought the Law," by The Clash.

We end with an homage to Rice University professor Mark Jones' early examination of legislators' ideological rankings: Todd Snider's ode to partisan stereotypes, "Conservative Christian, Right-Wing Republican, Straight, White, American Males."
Enjoy!
Texas Tribune donors or members may be quoted or mentioned in our stories, or may be the subject of them. For a complete list of contributors, click here.