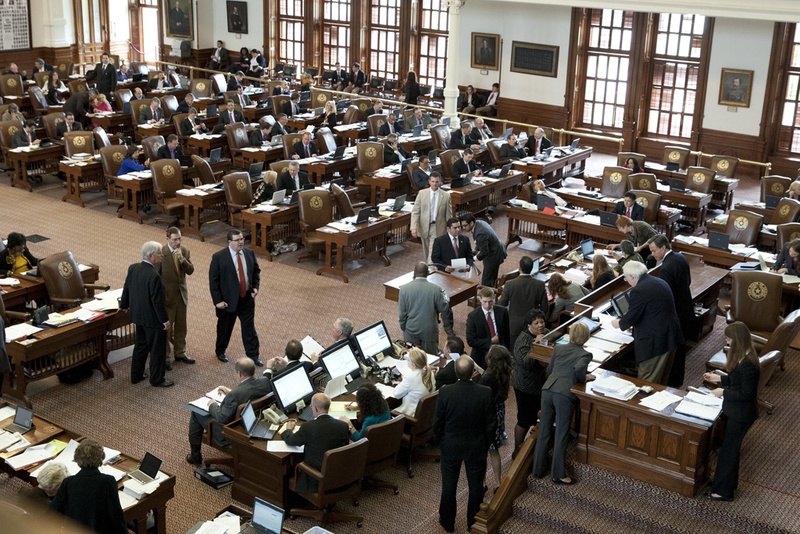 We have reached the "Month of May," which, in addition to being the final month of the Legislature's 83rd regular session, is the title of a song by Arcade Fire. It leads off our latest playlist inspired by the Texas political news of the week.
The easiest way to enjoy the playlist is to download Spotify, which is a free program. But even without it, you can still follow along. Here are this week's other selections:
Our second song is Bob Marley's "No Water," in honor of a bill to authorize billions of dollars worth of state water projects that faltered in the Texas House. It's followed by Cracker's rendition of "You Ain't Going Nowhere," for the estimated 80,000 fifth-graders and 60,000 eighth-graders at risk of being held back in Texas schools this year following poor standardized test performances.
Next up is Jack Johnson's "Questions," of which state lawmakers had many for the dozens of officials called to testify on the fertilizer explosion in West. With Texas A&M University-Corpus Christi aiming to get into a federal drone program, we selected David Garza's "Drone."
The Texas Tribune thanks its sponsors. Become one.
A group of prominent Houstonians launched a campaign this week accusing Gov. Rick Perry, a Texas A&M University graduate, of attempting to undermine the University of Texas at Austin and taking the "Aggie War Hymn" a bit too seriously, so it's on the playlist. It was also reported that U.S. Sen. Ted Cruz is mulling a presidential bid. That's why Cross Canadian Ragweed's "If I Were President" is on the list, too. (Cross Canadian: See what we did there?)
The Trib's Aman Batheja observed that legislators have gotten in the habit of revisiting and reversing high-profile votes. Maybe they've been listening to Fred Wesley & The J.B.'s "If You Don't Get It The First Time, Back Up And Try it Again." Ross Ramsey wrote a column about state lawmakers' handling of funds for volunteer fire departments. Maybe he's been listening to George Strait's "The Fireman."

The week ended with a debate about gun policies, so we close out with Ben Harper's "Both Sides of the Gun."
Enjoy the playlist:
Texas Tribune donors or members may be quoted or mentioned in our stories, or may be the subject of them. For a complete list of contributors, click here.