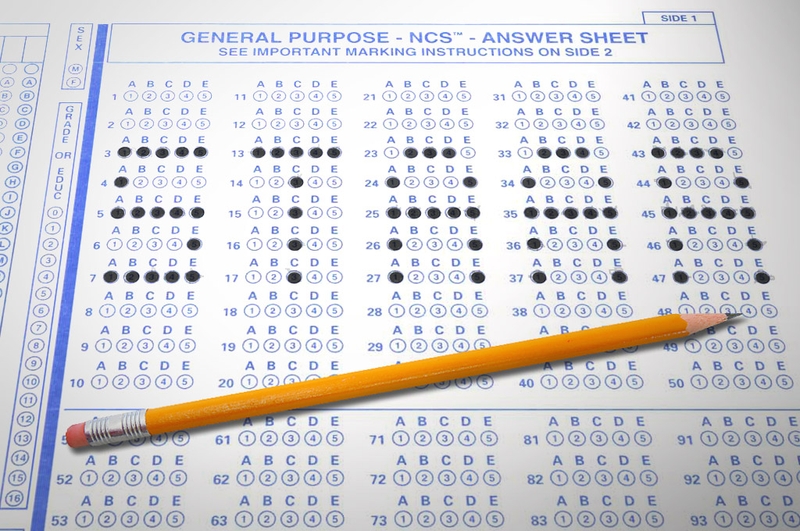 More than 80,000 fifth-graders and 60,000 eighth-graders in the state are at risk of being held back this year because of poor performance on state standardized tests under a Texas law banning social promotion.
Almost one in four fifth- and eighth-graders failed their state math exams; about one in five failed the state reading exams. In eighth-grade math, that figure rises to almost one in three for black and economically disadvantaged students.
Students who fail an exam the first time have two opportunities to retake it in May and June before they are held back. According to a Texas Education Agency spokeswoman, a "substantial" amount of students tend to pass the exams on the second try. A grade placement committee at the local level may also choose to advance students who fail state exams if it determines they are ready to move on.
The state is in the second year of a transition to STAAR exams, a new student assessment system designed to be more rigorous and aligned to curriculum than the previous tests. Last year the ban on social promotion was suspended to help ease that transition. But this month, Texas Education Agency Commissioner Michael Williams announced that it would be back in place for the current school year. Under state law, he must certify that the state's education budget allocates enough to the Student Success Initiative, the state's primary remedial tutoring program, for it to take effect.
The Texas Tribune thanks its sponsors. Become one.
Lawmakers are in the midst of reworking the state's testing requirements, which have generated widespread outcry from parents and educators. But not many of their proposals are focused on elementary and middle school requirements, which are largely determined by the federal No Child Left Behind Law.
The Student Success Initiative was part of a policy, first proposed by then-Gov. George W. Bush and passed by the Legislature in 1999, that requires students in grades five and eight to pass the math and reading sections of the state standardized exams to be promoted to the next grade. Under that law, the education commissioner must sign off on the education budget to ensure that the state has provided enough resources for districts to help the students who do not pass.
Initial versions of the 2013-14 budget give the initiative about $25.3 million for each year of the biennium. Before the cuts made during the 2011 session, it was funded at about $152 million annually.
Among the reasons Williams provided in a statement announcing his decision to certify the money despite the considerably smaller amount available for remedial tutoring were the state's use of "strong, peer-reviewed, and research-based instructional tools," up-to-date data that allows parents and teachers to diagnose learning difficulties to individualize instruction for students, and the availability of federal funds and discretionary grants to school districts.
Texas Tribune donors or members may be quoted or mentioned in our stories, or may be the subject of them. For a complete list of contributors, click here.