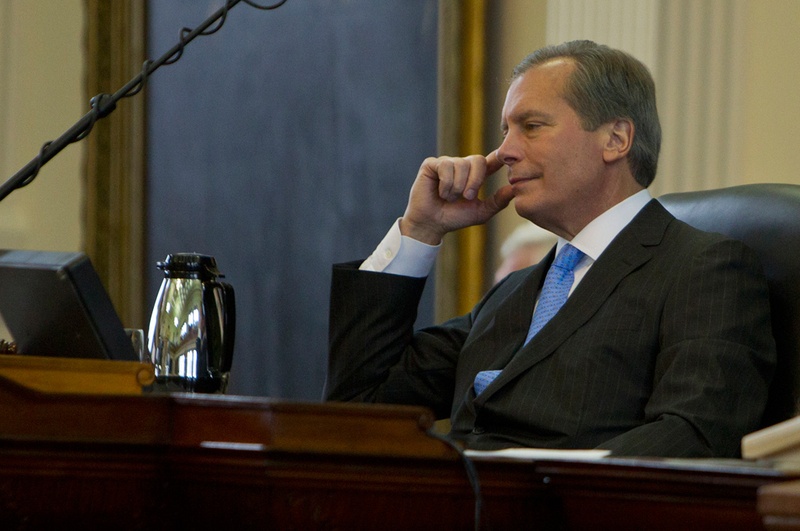 As gun control discussions heat up at the state and federal level, it's open season on firearm manufacturers' business. Lt. Gov. David Dewhurst is hoping to bag Beretta USA — a centuries-old company whose American operations are currently based in Maryland — and bring it to Texas.
With an assault weapons ban pending in the Maryland General Assembly that would prohibit the sale of some of its signature firearms, Beretta USA officials have sent signals that they may be open to setting up shop elsewhere.
Eyeing an opportunity, Dewhurst sent a letter to the company's chief financial officer Steve Biondi early this month making a pitch for the Lone Star State.
According to ABC News, Gov. Rick Perry has made similar pitches to at least 26 weapons manufacturers, including Bushmaster Firearms International LLC, Glock, Inc., Sig Sauer Inc. and Smith & Wesson Holding Corporation. In January, U.S. Sen. Ted Cruz, who defeated Dewhurst in the GOP primary last year, issued an invite to gun manufacturers and banks to move to Texas.
The Texas Tribune thanks its sponsors. Become one.
Non-Texans like Philip Gunn, the speaker of the Mississippi House of Representatives, have launched their own recruitment efforts.
In his letter, Dewhurst focused on the potential tax benefits of operating in Texas.
"I believe our low-tax, low-spending model has made our state the most attractive destination for business growth," Dewhurst wrote. "What is also different from Maryland is that the state of Texas has no state income tax. In stark contrast, Maryland passed an income tax on men and women who create jobs just last year."
Dewhurst observed that Texans "go the extra mile to protect the Second Amendment," and added, "we also have a thriving culture, the friendliest people, and we take pride in how far we are away from Washington, D.C., both geographically and philosophically."
Here's Dewhurst's letter:
The Texas Tribune thanks its sponsors. Become one.
Texas Tribune donors or members may be quoted or mentioned in our stories, or may be the subject of them. For a complete list of contributors, click here.