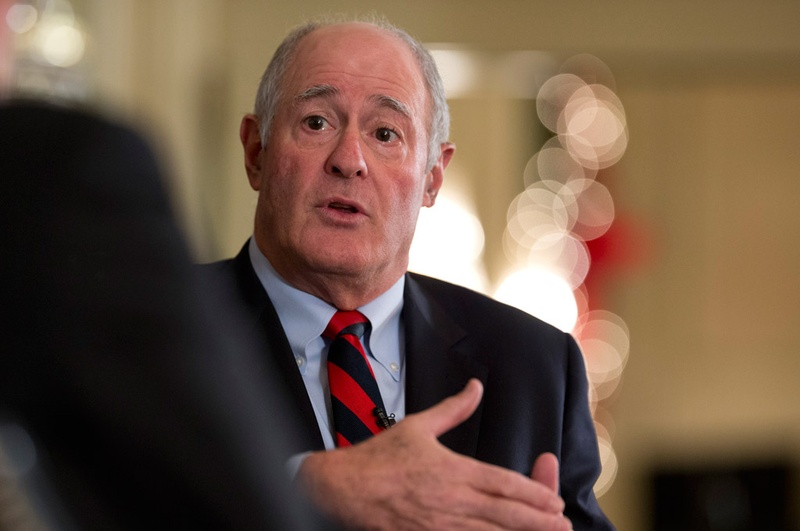 State Sen. Kel Seliger, the Amarillo Republican who chairs the Senate Higher Education Committee, filed a bill Tuesday offering broad changes to student assessment and high school graduation requirements in Texas.
Senate Bill 225 would significantly reduce the number of state standardized tests students must pass to graduate — from 15 to five in reading, writing, biology, Algebra I and U.S. history. It would also leave whether to count the state exams toward anything besides graduation requirements up to local school boards. A rule that requires state end-of-course exams to count toward 15 percent of students' final grade is currently suspended, but it would take effect again next year if lawmakers do not change it.
Seliger's bill would restructure high school graduation plans so that the current requirement of four years each in math, science, English and social studies, known as the "4X4," would be replaced by a 26 credit "Foundation High School Program." That program would require students to earn 16 credits in core subject areas — four in English, three in math, three in social studies, two in science, two in foreign language, and one in each physical education and fine arts — plus 10 elective credits. The program would allow students to earn diploma "endorsements" by completing five credits across areas of studies like humanities, science, engineering, technology and math, or business and industry.
The longtime member of the upper chamber's Education Committee was considered a top contender to lead it when former chairwoman Sen. Florence Shapiro announced she would not seek re-election after the 2011 legislative session. The spot ended up going to Sen. Dan Patrick, R-Houston, who has focused on passing legislation to expand school choice in the state's public education system.
The Texas Tribune thanks its sponsors. Become one.
Seliger joins several lawmakers, including Patrick, in his efforts to revamp student testing in the state. A bill from Rep. Bill Callegari, R-Houston, would let districts decide how or if to include state standardized tests in final grades, would remove graduation requirements tied to students' test performance and would eliminate the number of subjects tested at many grade levels, including high school. Patrick and Rep. Dan Huberty, R-Humble, have also both filed legislation leaving the so-called 15 percent rule up to the discretion of districts.
The momentum for reform comes as more than 800 Texas school boards in the state have passed resolutions condemning the role of high stakes tests in public education amid outcry from parents and confusion from school districts as the state transitioned to a new assessment system this spring.
Texas Tribune donors or members may be quoted or mentioned in our stories, or may be the subject of them. For a complete list of contributors, click here.