2012 Elections, Now — At Last — in Progress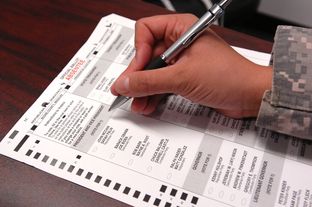 Early voting is underway as of this week. The presidential and U.S. Senate debates are over as of this week and last, respectively. All that's left is getting out the votes and then counting them. That said, here is our second-to-last Hot List of the year.
It's been remarkably static, not because the races aren't interesting and constantly changing, but because the informal collective assessments haven't changed much. The races at the top — those where the incumbent or incumbent party is most threatened — have been at the top, for the most part, since the start of the general election season. It goes like that all over the list.
Your change numbers, in case you have to know this at the next cocktail party or coffee shop, are these: Texas will get at least seven new members of Congress — three replacements and four new seats; six new senators, including four from retirements, one from election defeat, and one resulting from the death of Mario Gallegos; and 40 new members of the House. Those numbers could easily change a bit come November 6.