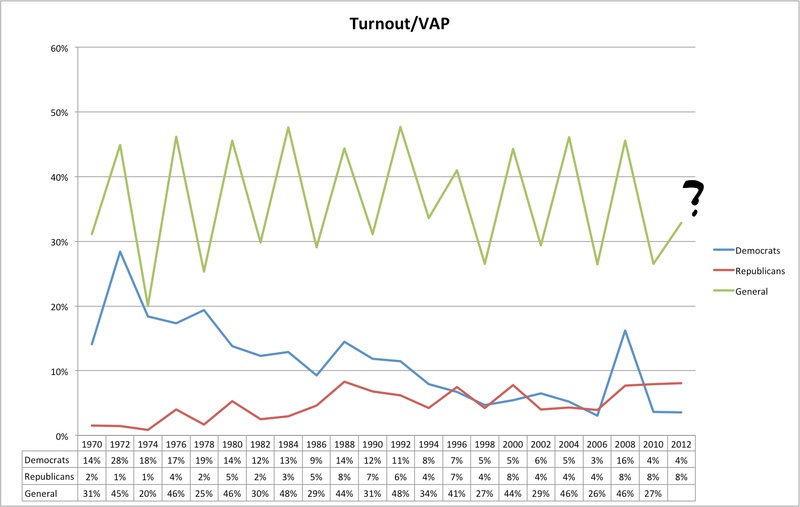 The story through the primaries and runoffs? It's over for most of the races — only a few remain competitive. Turnover, as you would expect in the election after a redistricting, is high.
So far, the state is losing two of its statewide officials (U.S. Sen. Kay Bailey Hutchison and Texas Supreme Court Justice David Medina, both Republicans), three members of Congress, five state senators and 40 members of the House. Some quit, some got fired and some ran for other offices.
Five statewide candidates, all of them Republicans, have no major party opposition. In congressional races, one Democrat and four Republicans have no major party opponents. The numbers are the same in the 15 State Board of Education races — one Democrat and four Republicans with no MPOs. In the state Senate, 15 candidates — three Democrats and 12 Republicans — are coasting. In the Texas House, 98 candidates don't have MPOs, including 34 Democrats and 64 Republicans.
Take a run at the spreadsheets on the races to sort by swing district, by competitive climate and so on. By the numbers (and the numbers aren't always the best way to figure these things), voters could go either way in one or two congressional races, in a couple of SBOE contests, in one to three Senate races, and in 12 or 13 House races. That's just the start of the argument, of course, and some candidates will make competitive races boring and noncompetitive ones dramatic.
The Texas Tribune thanks its sponsors. Become one.
Turnout has been weak, if participation is your measure. Historically, it's on par with past elections (excepting the 2008 primaries, driven to a frenzy by a presidential contest that actually made it all the way to Texas while the competition was still underway).
Texas Tribune donors or members may be quoted or mentioned in our stories, or may be the subject of them. For a complete list of contributors, click here.