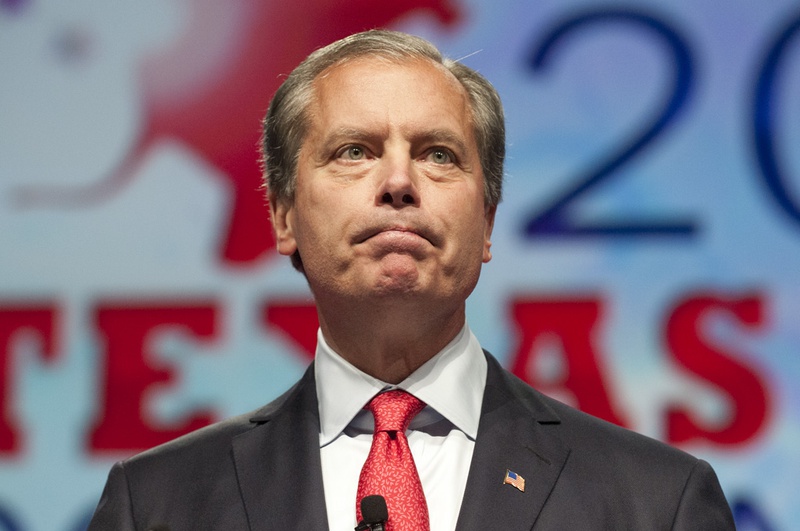 Lt. Gov. David Dewhurst is doubling down on his attacks on Ted Cruz in the sizzling hot U.S. Senate race.
In a new 30-second TV ad, Dewhurst is once again trying to use Cruz's legal representation of a Chinese company against him. In the new ad, Dewhurst says Cruz tried to mislead voters about his role in the case.
"Lawyer Ted Cruz," a voice intones. "Still defending a Chinese company that killed Americans jobs and stole intellectual property from an American businessman. Then, Cruz lied."
The Texas Tribune thanks its sponsors. Become one.
The Cruz campaign, preparing for its first one-on-one debate with Dewhurst, did not immediately respond to a request for comment. But in a recent interview, Cruz said Dewhurst was employing a "strategy of distraction" and was relying on "nasty personal attacks" to cover up a liberal record.
"From day one our campaign has been focused on a straightforward comparison … between my record and his record," Cruz said.
At issue is Cruz's role as the "counsel of record" for Chinese tire maker Shandong Linglong, accused of patent infringement by an American tire designer who partnered with another Chinese manufacturer. An appeals court recently upheld a lower court's $26 million verdict against Linglong.
While Cruz signed court documents as the attorney responsible for receiving records, and also helped edit appellate briefs in connection with the Linglong case, he says other lawyers at his firm took the lead on the case.
Texas Tribune donors or members may be quoted or mentioned in our stories, or may be the subject of them. For a complete list of contributors, click here.