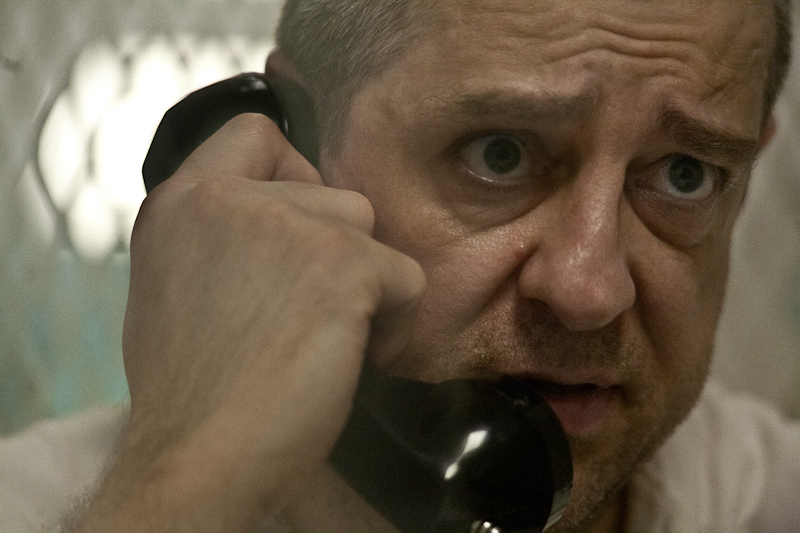 Attorneys for the state of Texas and death row inmate Hank Skinner have filed a joint motion with the Court of Criminal Appeals to send his case back to district court so he can obtain DNA testing.
"The parties have reached an accord intended to resolve the dispute pending before the Court, which makes it unnecessary for the Court to address the issues presented by Mr. Skinner's appeal," the filing reads. (Download the filing to the left.)
Skinner was convicted in 1995 of the strangulation and beating death of his girlfriend Twila Busby and the stabbing deaths of her two adult sons on New Year's Eve 1993 in Pampa. Skinner maintains he is innocent and was unconscious on the couch at the time of the killings, intoxicated from a mixture of vodka and codeine.
The Court of Criminal Appeals must grant the motion before anything can proceed. It is a step in the right direction for Skinner, who has fought since 2000 to allow DNA testing on crime scene evidence that was not analyzed at his original trial. But in a statement, his attorney Rob Owen cautioned "there remains reason for grave concern."
The Texas Tribune thanks its sponsors. Become one.
No DNA testing will be performed on what Owen called "perhaps the key piece of evidence" collected at the crime scene, the sweat and blood stained men's windbreaker jacket found next to Busby's body, because it has been lost. Owen's statement continues:
According to the State, every other single piece of evidence in this case has been preserved. It is difficult to understand how the State has managed to maintain custody of items as small as fingernail clippings, while apparently losing something as large as a man's windbreaker jacket. To date, the State has offered no explanation for its failure to safeguard the evidence in this case. Nor have State officials explained why, during the many court proceedings in which Mr. Skinner sought access to the evidence for DNA testing, they repeatedly avowed that the evidence Mr. Skinner sought to test existed and was in a condition to permit such testing.
Other evidence not tested during his trial includes a rape kit, biological material from Busby's fingernails, and a bloody towel and knives.
State lawyers have opposed testing in the case, arguing that it could not prove Skinner's innocence and that it would create an incentive for other guilty inmates to delay justice by seeking DNA testing. But earlier this month, the state reversed its decade-long objection to testing when the Texas attorney general's office filed an advisory with the Texas Court of Criminal Appeals seeking to test DNA in the case.
Texas Tribune donors or members may be quoted or mentioned in our stories, or may be the subject of them. For a complete list of contributors, click here.
Reference Material