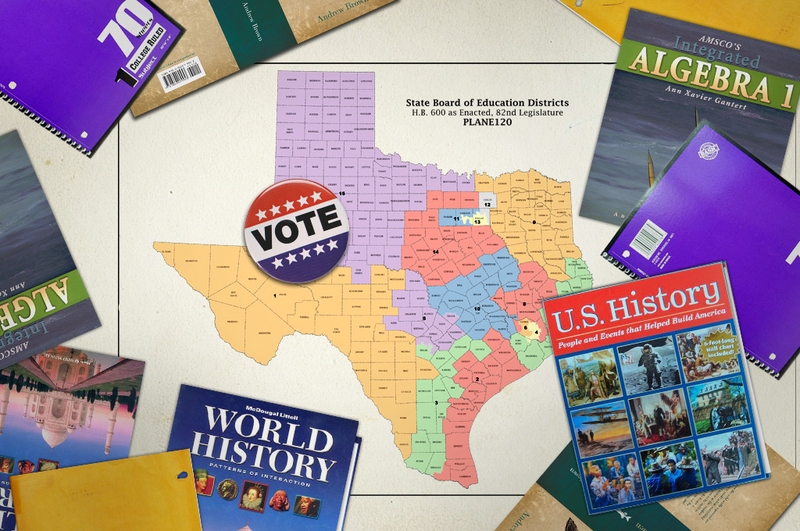 Despite losses for moderate Republican candidates in several open seats — and the ousting of three incumbents — the ideological control of the State Board of Education won't be much different after this election cycle.
San Antonio Democrat Michael Soto, a Trinity University professor who has become a vocal member of the board in his two years there, lost in an upset to social worker Marisa Perez, who appears to have little presence online and has not filed any campaign finance reports. Former board chairwoman Gail Lowe, a member of the board's social conservative bloc, lost to Sue Melton, an educator backed by two state teachers associations. And first-term incumbent George Clayton narrowly missed making a runoff in his primary contest; expect a runoff between Republicans Geraldine "Tincy" Miller and Gail Spurlock in July.
Social conservatives won the race to fill departing moderate member Bob Craig's seat, with Marty Rowley winning with a slim margin over school board member Anette Carlisle, whom Craig had endorsed. Former teacher Rita Ashley failed to knock off veteran incumbent David Bradley, who is widely considered the leader of the board's conservative bloc. Chairwoman Barbara Cargill and San Antonio board member Ken Mercer easily defended their seats from more moderate challengers.
But the candidates preferred by the social conservative members lost in other races. Despite their aggressive opposition to incumbent Thomas Ratliff, he hung on to his spot on the board, defeating Randy Stevenson. Jeff Fleece, their choice to replace outgoing member Marsha Farney, didn't make it to a runoff, leaving Round Rock teacher Rebecca Osborne and former school board member Tom Maynard to vie for her seat.
The Texas Tribune thanks its sponsors. Become one.
There are two as yet undecided races that could mess with the balance on the board: GOP incumbent Charlie Garza's general election contest in November, and the runoff between Miller and Spurlock in July.
If the board's social conservatives get lucky, they could keep Garza and welcome Spurlock, maintaining their current six-person voting bloc. Conversely, Garza could lose to Democratic challenger Martha Dominguez, a longtime educator who has served as president of the Ysleta Federation of Teachers. And Miller, who has sunk more than $90,000 into her race and held the seat for 26 years before Clayton beat her in 2010, could best Spurlock. Miller is an establishment Republican who sometimes sided with the social conservative voting faction, but she likely won't become the same kind of ally Spurlock would.
In any case, the social conservative bloc did not regain the strength of numbers it enjoyed prior to former chairman Don McLeroy's defeat in 2010, where with seven votes the members could usually manage to persuade one of the board's Democrats or other Republicans to come to their side.
There's a possibility that new GOP nominee and middle school teacher Laurie Turner could steal outgoing member Mary Helen Berlanga's open seat from whichever Democrat emerges from a runoff in July — her South Texas district that extends to Corpus Christi leans blue but only slightly so. But that likely won't do much to shift ideological power on the board: Turner's opponent, Veronica Anzaldua, who touted her Christian worldview and support of intelligent design, was the choice of social conservatives in that race.
Texas Tribune donors or members may be quoted or mentioned in our stories, or may be the subject of them. For a complete list of contributors, click here.