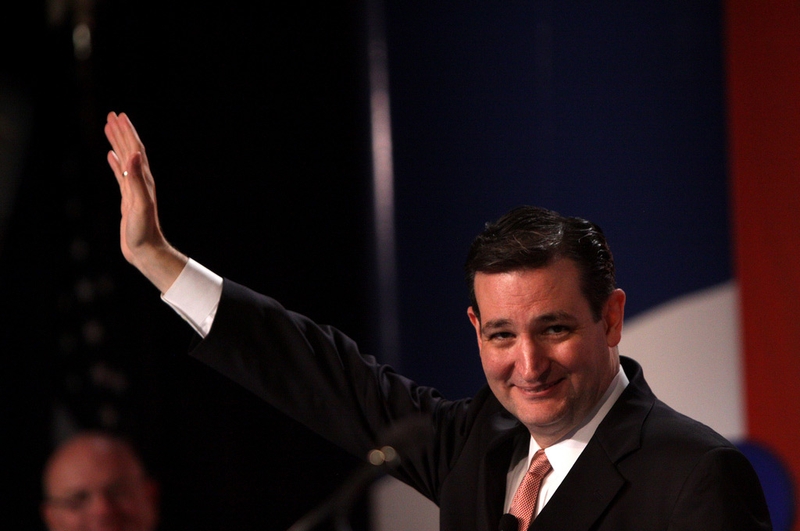 Editor's note: Ted Cruz released additional information from his tax returns in 2016. To see everything Cruz has released from his tax returns, click here.
It seems Craig James' call for transparency is being heeded.
Hot on the heels of the former ESPN commentator's release of his tax returns Thursday evening and Lt. David Dewhurst's release of his on Friday evening, former Texas Solicitor General and U.S. Senate candidate Ted Cruz has provided the Tribune with the last five years of his tax filings, reporting an adjusted gross income of $2 million in 2010.
Over the past five years, Cruz has increased his earnings with every filing. In 2006, he reported an income of $347,716. In 2007, that increased to $395,494. It jumped to $780,198 in 2008, and to $1.5 million in 2009.
The Texas Tribune thanks its sponsors. Become one.
On Thursday, James encouraged his opponents to join him in releasing tax returns from the past five years in the interest of transparency. The Cruz campaign intended to release his tax returns if Dewhurst did so, said Cruz spokesman John Drogin.
With Cruz's disclosure, this leaves only former Dallas Mayor Tom Leppert among the major Republican U.S. Senate candidates who has yet to release his tax returns.
As we did for James and Dewhurst, we have embedded Cruz's returns below.
The Texas Tribune thanks its sponsors. Become one.
Texas Tribune donors or members may be quoted or mentioned in our stories, or may be the subject of them. For a complete list of contributors, click here.