Texplainer: Could Universities Be Put Under Sunset Review?
Could the state's public universities go through the so-called sunset review process, forcing them to periodically defend their existence to state legislators?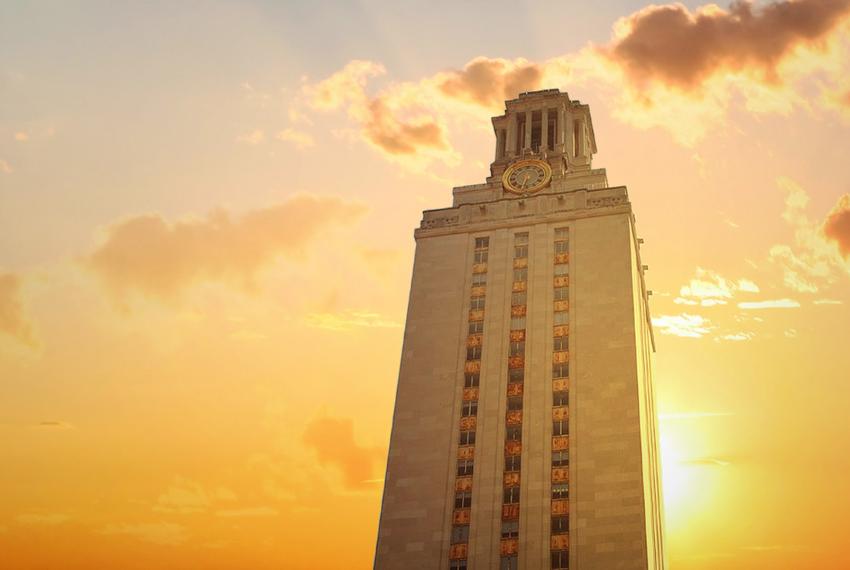 Texplainer

Welcome to The Texas Tribune's "Texplainer" series, where we answer questions from readers like you.
More in this series
Hey, Texplainer: Could the state's public universities go through the so-called sunset review process, forcing them to periodically defend their existence to state legislators?
The issue came up at a November hearing of the Joint Oversight Committee on Higher Education Governance, Excellence and Transparency, a group formed earlier this year amid tense debate over the operations of higher education institutions in the state.
A co-chair of the committee, state Sen. Judith Zaffirini, D-Laredo, cited a recommendation from the Texas Public Policy Foundation, a conservative think tank whose higher education proposals she has openly opposed, that was delivered to legislators prior to the recent legislative session. It called for lawmakers to "study the feasibility, the pros, and the cons of placing universities under sunset review."
Most state agencies go through the high-stakes process every 12 years. Their operations are scrutinized and the Legislature decides whether they should continue to operate. If legislators don't act to keep an agency in sunset alive, it shuts down.
"If the Legislature were to adopt such a recommendation, how would your universities in your system be impacted?" Zaffirini asked a group of university system chancellors who had been invited to testify on matters of governance.
As might be expected, the chancellors didn't go for the idea.
University of Houston System Chancellor Renu Khator said it was "not doable." Texas Tech University System Chancellor Kent Hance, a former legislator, said, "We have a sunset review; it's just not called sunset review. Every two years we come down here and try to justify what we're doing."
That the discussion was even occurring surprised some in the higher education community. Michael McClendon, an education policy expert from Vanderbilt University, has been retained by the Texas Coalition for Excellence in Higher Education, an organization that sprang up in opposition to the TPPF's proposals. He said it struck him as "illogical," at a time when universities must increasingly look to private dollars to fund their activities, that they might have to do so with the caveat that they might not exist in a few years. "What right-minded donor would give to that organization?"
Lee Jackson, the chancellor of the University of North Texas System, expressed reluctance to proclaim that universities should be exempt from the sunset process — after all, as a state representative in 1979 he had disagreed with the State Bar of Texas that it should be exempted.
Higher education might be different. Usually, Jackson said, when an agency is sunsetted — a nice way of saying shut down — its functions are transferred to another agency. But because of accreditation requirements, among other issues, the students at a university that was eliminated through the sunset review process could not simply or easily be transferred and would most likely be left in the lurch.
"If the question were asked … could the state of Texas use our time better evaluating our progress, I would say yes," Jackson said.
That's what the recommendation was driving at, according to Thomas Lindsay, who arrived as director of the TPPF's Center for Higher Education after the proposal was made. "The idea behind it is pretty common sense," he said. "As an entity created for and paid for by the taxpayers, it, like all other state entities, should be reviewed."
The intent was not to shut down the universities, he said, adding that it was "unfortunate" if that was the impression that had been given. And if a sunset process were in place, he does not believe it would shutter universities. "The purpose of education is not something that's going to go out of style, so it's not looked at as a way to abolish them," he said. "If any entity can [defend its existence], institutions of higher education would be those."
Lindsay said the TPPF is currently examining different ways to review universities as they piece together what will ultimately be their recommendations for the 2013 legislative session.
Those proposals, when they come, will likely be pored over carefully by the higher education community both in Texas and elsewhere. "I think some people look to Texas with befuddlement," McClendon said. "They understand that the questions being asked there are being asked everywhere, but some of the solutions being raised seem a bit extreme."
Bottom line: Technically, it's feasible, but university leaders and some higher education experts say it's not realistic.
Texas Tribune donors or members may be quoted or mentioned in our stories, or may be the subject of them. For a complete list of contributors, click here.
Support public-service journalism that gets the context right
Your donations make our reporting possible and keep it free for all to access. Support our nonprofit newsroom by May 11, and your gift will help us unlock $25,000 in matching funds from our partners at Tito's Handmade Vodka, the Bernard & Audre Rapoport Foundation and the Suzanne Deal Booth Charitable Trust.
Yes, I'll donate today