Texas Still Undecided on No Child Left Behind Waiver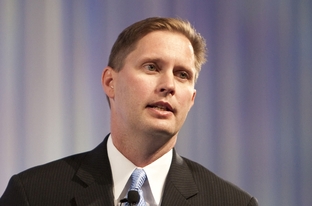 Despite more details from the Obama administration today on how it would exempt states from complying with No Child Left Behind's signature requirements, the Texas Education Agency has yet to decide whether it will apply for a waiver on federal accountability requirements under the 2001 act.
Secretary of Education Arne Duncan has suggested he would offer waivers to the law since June. At that time, Education Commissioner Robert Scott has said he would not commit either way until he knew more details about how the administration would implement them. That remains his position, TEA spokeswoman Suzanne Marchman said.
"There's still questions on several of the requirements," she said.
The plan released today would lift the 2014 deadline for all students to be proficient in math and language arts. It would allow states to set their own student achievement goals. It would also let states implement their own interventions for failing schools. In exchange, the Department of Education would require states to adopt college and career ready standards, develop teacher evaluations partly based on student performance, and create systems to recognize achievement in schools with large numbers of low-income students.
States have until mid-November to apply for the first round of waivers; a second round will be accepted in January. Marchman said she did not know when Scott would make a decision.
Texas Tribune donors or members may be quoted or mentioned in our stories, or may be the subject of them. For a complete list of contributors, click here.