Conditions, Health Risks Sicken Colonias Residents
Along the Texas-Mexico border, colonias residents tell identical stories: of migrating with dreams of safety and prosperity, of getting swindled into buying worthless land, of sticking it out so their children will get educated. And of getting sick.
Part two of a two-part series.
PHARR — Laura knows what comfort feels like: Before leaving Reynosa, Mexico, for Texas a few years ago, she lived with her in-laws in a house with bedrooms and flushing toilets, with electricity and a leak-free roof. Now, the 23-year-old — since deserted by her husband — pays $187 a month to live in a dirt-floored shack that is part broken-down motor home, part splintered plywood shed. She bathes her five runny-nosed, half-clothed children, all under 10, with water siphoned from a neighbor's garden hose. And she scrubs their diapers and school uniforms in the same sink where she rinses their dinner beans.
As she glanced sheepishly at her feet, Laura, who declined to give her name because of her immigration status, pointed out the family's bathroom: a makeshift outhouse, only yards from the large trash pile her youngest children scale like a mountain. She would return to a better life in Mexico, she said, if she were not sure her children would have a brighter future in the United States.
The conditions in which Laura and her children live are common for the roughly half-million people living in Texas' colonias. These impoverished communities are found in all border states, but Texas, with an estimated 2,300 colonias, has the most. First established in the 1950s for migrant workers, many of the colonias (Spanish for neighborhood or community) were created by unscrupulous or predatory developers.
Along the 1,248-mile Texas-Mexico border from El Paso to Brownsville, in communities with names like Agua Dulce and Mexico Chiquito, the overwhelmingly Hispanic residents of these colonias tell identical stories: of migrating with dreams of safety and prosperity, of getting swindled or misled into buying worthless land with no modern infrastructure, of sticking it out so their children — most of them American citizens — will get educated.
And of getting sick.
At last count, nearly 45,000 people lived in the 350 Texas colonias classified by the state as at the "highest health risk," meaning residents of these often unincorporated subdivisions have no running water, no wastewater treatment, no paved roads or solid waste disposal. Water- and mosquito-borne illnesses are rampant, the result of poor drainage, pooling sewage and water contaminated by leaking septic tanks. Burning garbage, cockroaches, vermin and mold lead to high rates of asthma, rashes and lice infestations. And the poor diet so intrinsically linked to poverty contributes to dental problems, diabetes and other chronic conditions, which residents of the colonias rarely have the health insurance, money or access to regular health care to treat.
"If I see 50 kids, at least 30 of them are very sick," said Dr. Sarojini Bose, a pediatrician and immigrant from India who operates several clinics in the Rio Grande Valley, including a mobile unit. "To see this in the United States, the most powerful country is the world, is heartbreaking."
In his 20 years as a border epidemiologist, Dr. Brian Smith, the South Texas regional director for the Department of State Health Services, has seen health trends that mirror the nation's, like the skyrocketing obesity, diabetes and heart disease linked to high-fat, low-cost diets. But he has also seen the unusual: rates of tuberculosis that are two times the state average and four times the national rate, and the lingering presence of Hansen's disease, or leprosy, almost unheard of in most of the country.
There are cases of Dengue fever and Lyme disease carried by mosquitoes and ticks, the result of flooding and non-air-conditioned homes where windows and doors stand open. There is the nagging asthma and bronchitis stemming from the agricultural dust that wafts from nearby sorghum, corn and cotton fields, and the trash burned in the colonias, which often have no waste collection. Public health departments report rates of cholera, hepatitis A, salmonellosis and dysentery in the colonias that far exceed the state average.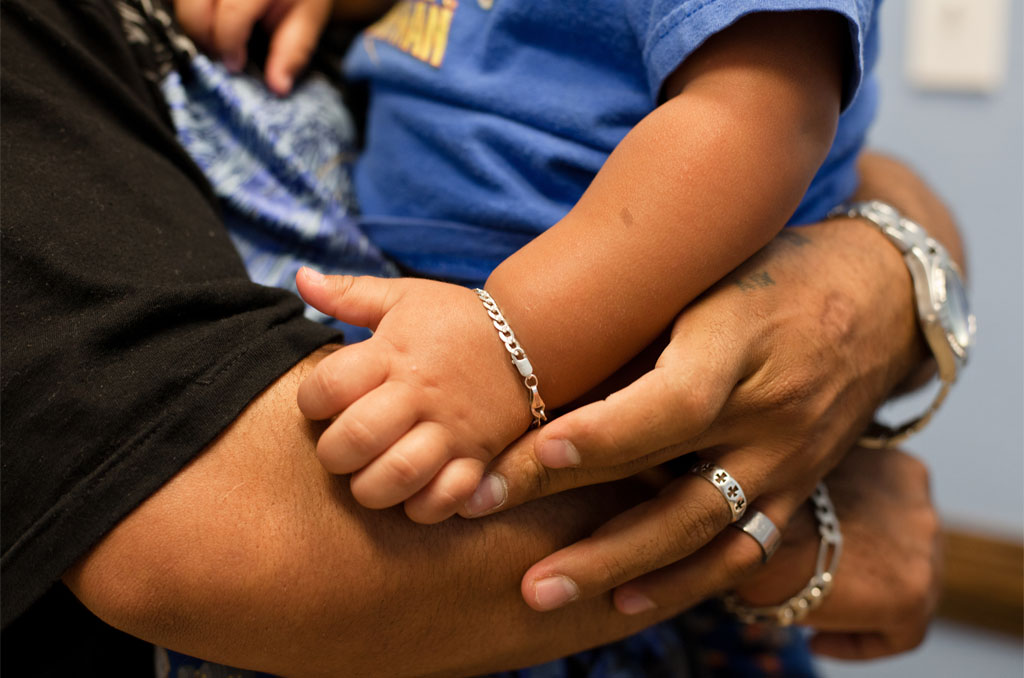 Smith and other border health officials have certainly seen improvements. In the last four years alone, the number of residents living in the worst conditions dropped by 17,000, according to state data; 250 more colonias got potable water, paved roads and wastewater systems. And clinic operators and philanthropic physicians have found some creative solutions, including a vaccination program that has dramatically curbed rates of hepatitis A, housing programs that offer window screens to keep out mosquitoes and the installation of street lights to promote recreation.
The most successful of them have teamed with so-called "promotoras," Spanish-speaking volunteer nurses who block-walk the colonias offering free medical advice, from notifying residents about public health screenings to teaching new mothers, who get free formula through the state's Women, Infants and Children nutrition program, the value of breast-feeding.
"We see the worst of the worst, but we also see rays of light," said Alix Flores, community development director for the Brownsville Community Health Center, which treats nearly 20,000 uninsured people a year.
Despite the progress, the challenges remain immense, and the biggest is access to health care. In border counties generally, roughly a third of people live in poverty, a fifth have been diagnosed with diabetes and nearly half have no health insurance. In the destitute colonias, the uninsured rate is even higher — up to 80 percent. Despite explosive population growth in the region, Smith said, the capacity of health care providers and community clinics has stayed almost the same. "People just delay care," Smith said, "or else they go without it."
While many children and young pregnant women get health care through Medicaid, the joint state-federal health insurer for the poor, and some elderly people qualify for Medicare, the federal insurer of the elderly, border medical providers say many of those between the ages of 19 and 64 fall through the cracks. Even those who do qualify for services often do not take advantage of them, either because of lack of trust, confusion over how to register or fear that any contact with a government program could lead to deportation. According to a report from the Federal Reserve Bank of Dallas, an estimated 64 percent of colonias residents were born in the United States. Eighty-five percent of those under age 18 were born here.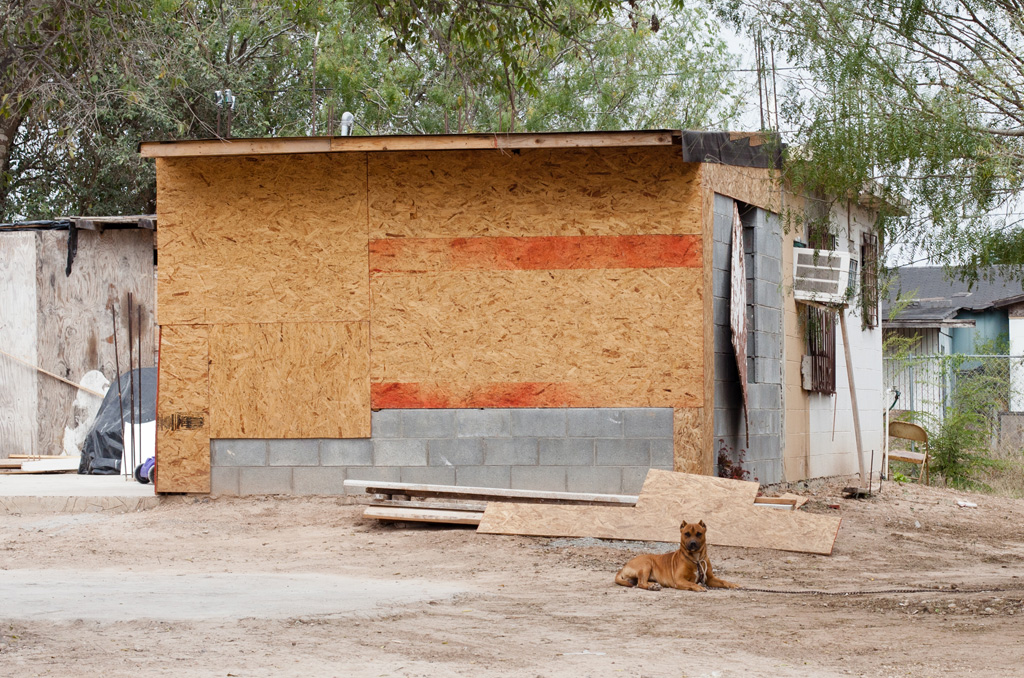 When colonias residents do get treatment, there is little continuity of care. The biggest free health care event for the colonias is Operation Lone Star, a once-a-year medical training exercise run jointly by state agencies, the Texas State Guard and the Army and Air National Guard, where residents wait in line for hours — and often overnight — over the course of two weeks to get basic medical and dental treatment.
Community advocates speak, with giant eye-rolls, of state and county vaccination programs, one postponed because health care providers would not work in a building with a broken air conditioner, another largely ineffective because female workers showed up wearing high heels to go door to door in an unpaved colonia. Advocates talk of colonias residents pulling their own teeth because they cannot afford to go to a dentist.
Those lucky enough to schedule a doctor's appointment often struggle to get there: There is little or no public transportation in many far-off colonias, and during the rainy season, the unpaved roads become impassably muddy. Even clinics with the best intentions have run into roadblocks: one promotora recalled a recent case in which a sick woman waited 60 days for an appointment with a doctor who offered pick-ups and drop-offs. But when the van showed up to get her — late, because her colonia had no street signs — there was no room for her young children to ride along with her, forcing her to miss the visit.
And then there are the cultural barriers, like the husbands who refuse to let their wives get hysterectomies, even when they are dying from advanced cervical cancer, or the taboo of confessing to a mental health ailment. Shirley Arnolde, head of nursing for Proyecto Desarrollo Humano, a community empowerment group, said she often has to schedule secret appointments with women while their husbands are at work.
Ann Cass, executive director of Proyecto Azteca, a nonprofit affordable-housing organization in the Rio Grande Valley, said that several years ago, some of these burdens were lessened by easy travel into Mexico, where medical bills and prescriptions are far cheaper. But escalating drug violence and a tightening of border security have deterred many from taking cross-border health care trips. The spread of drug violence into the colonias — responsible for at least two murders in the last year, advocates say — has had an impact, too: There is chronic fear, and far less recreation.
"People are afraid to walk outside of their homes because of gangs, because of fear of immigration raids," Cass said.
Laura, the young mother in the colonias, lives with a lot of fear — of what would happen to her children if she got deported, of whether they will be able to thrive in school, of how they will grow up to be strong and healthy living in such conditions. For now, the entire family sleeps in the same cramped room, and when someone falls ill — at any given time, one of her "hijitos" has a rib-rattling cough — everyone gets it. When that happens, Laura tries to get a ride to a clinic, where the children are covered by Medicaid. When she gets sick herself, "I just pray," she said.
"I'm willing to live like this," Laura said, swatting dust from the laundry she was hanging as toddlers clung to her mud-splattered calves. "For them."
*Published Friday: How red tape and Catch-22s have stood in the way of real progress in Texas' colonias.
**This series was made possible by a grant from the Dennis A. Hunt Fund for Health Journalism, and produced as part of the California Endowment Health Journalism Fellowships, a program of the Annenberg School for Communication & Journalism at the University of Southern California.
Texas Tribune donors or members may be quoted or mentioned in our stories, or may be the subject of them. For a complete list of contributors, click here.
Texans need truth. Help us report it.
Independent Texas reporting needs your support. The Texas Tribune delivers fact-based journalism for Texans, by Texans — and our community of members, the readers who donate, make our work possible. Help us bring you and millions of others in-depth news and information. Will you support our nonprofit newsroom with a donation of any amount?
Yes, I'll donate today
---
Information about the authors
Explore related story topics