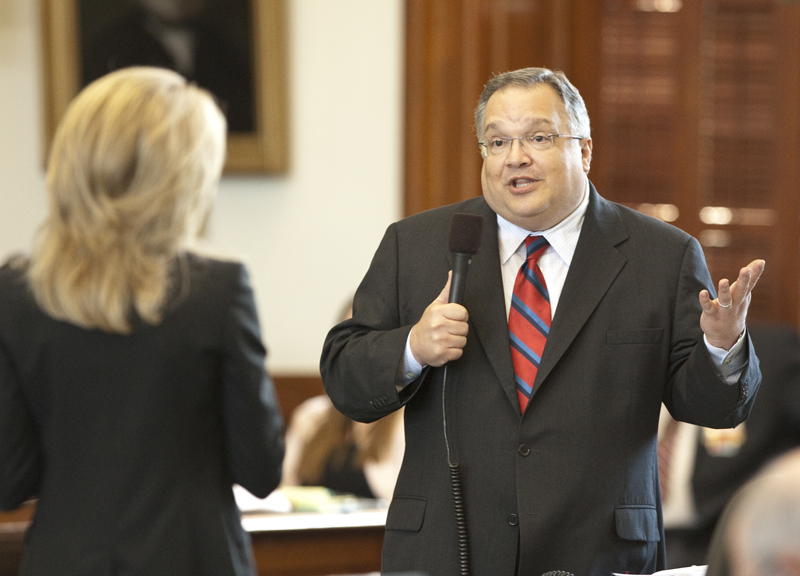 Over objections from some Democrats and from the Texas Trial Lawyers Association, the Texas Legislature voted to revamp the state's windstorm insurance program, disposing of a prickly issue that could have forced a second special session.
The Senate voted 18-12 for the legislation. A little while later, the House approved it on a 98-14 vote, sending it on to the governor for approval.
The Texas Windstorm Insurance Association is the state's insurer of last resort for residents of coastal counties who otherwise can't buy insurance against hurricanes and other storms. Fixing the financially and ethically wobbly insurer has stumped legislators all year, as it became a proxy fight between trial lawyers and tort reformers. Negotiators couldn't make the deadline at the end of the regular session and have been having a difficult time during the special session, too. Gov. Rick Perry promised lawmakers he would call another special session if they didn't come up with a satisfactory solution now.
TTLA objected to applying the new rules to insurance customers who have already got policies that spell out the old rules. Those policies are contracts, they argued, that shouldn't be changed by a legislative vote. They also objected to a provision allowing TWIA to sell policies with a discount to people who agree to give up their right to sue when something goes wrong and to instead submit to binding arbitration. The lawyers say the state is effectively making insureds pay extra for the right to go to court.
The Texas Tribune thanks its sponsors. Become one.
The patches on the system don't make it financially viable over the long term, according to the House author, Rep. John Smithee, R-Amarillo. Lawmakers will have to come back later, he said, to restructure the finances of the insurance program. But this legislation will control costs enough to enable TWIA to sell the bonds it needs to sell before the current hurricane season is over.
And Rep. Craig Eiland, D-Galveston, said the bill does nothing to address the financial problems at TWIA "other than limiting the rights of the claimants."
Texas Tribune donors or members may be quoted or mentioned in our stories, or may be the subject of them. For a complete list of contributors, click here.