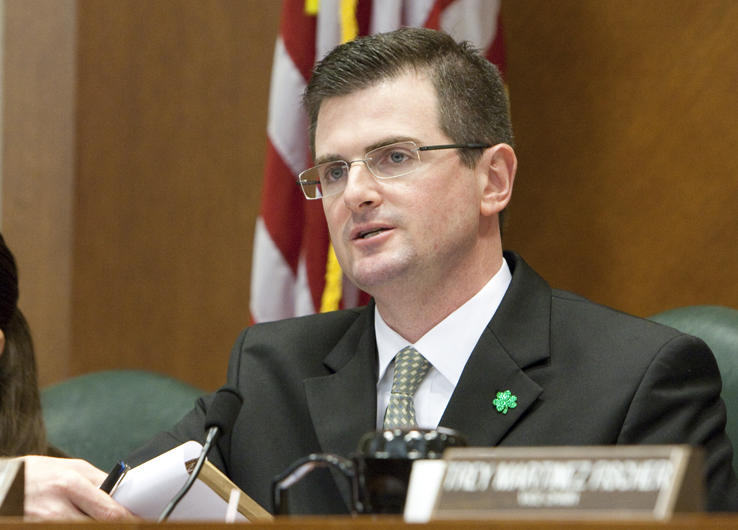 With the House set to take up a loser-pays bill for the second time tomorrow, Gov. Rick Perry has added an item to his emergency list: tort reform.
The announcement came this morning in the House and Senate that the governor had declared the reform of "civil remedies and procedures" an emergency item.
Intended to allow the Legislature to get around the ban on considering bills for the first 60 days of the session and provide an opportunity for the executive-in-chief to focus public and legislative attention on priority issues, the governor typically doesn't name emergency items with only three weeks left in the session.
At this point in the session, it's a symbolic move. And a sign that the loser-pays bill from Rep. Brandon Creighton, R-Conroe, which was derailed on a point of order after an hour and a half of deliberation last night, may need an extra boost to get through the House.
The Texas Tribune thanks its sponsors. Become one.
HB 274 would enact a modified loser pays rule allowing winning parties to recover litigation costs in breach of contract suits or if a judge grants a motion to dismiss. It also directs the Texas Supreme Court to create a procedure for the early dismissal of frivolous suits — and speedier trials for claims between $10,000 and $100,000.
Texas Tribune donors or members may be quoted or mentioned in our stories, or may be the subject of them. For a complete list of contributors, click here.