MALC Files Redistricting Lawsuit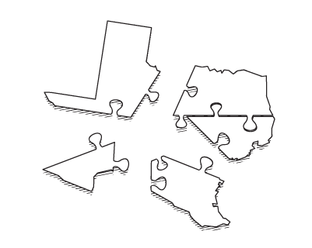 There aren't any maps yet, but now there are two Texas redistricting lawsuits. The Mexican American Legislative Caucus has filed suit to block the use of what it calls flawed census data in drawing new political maps for legislative, congressional and State Board of Education districts.
"The 2010 Census process and procedures resulted in substantial omissions in Latino population, particularly in the border region of Texas, including Cameron, Hidalgo, Starr, Webb and El Paso Counties, as well as urban areas in Dallas and Houston," the group said in its lawsuit.
MALC sued in Hidalgo County, and the group is represented by Jose Garza, a San Antonio attorney hired earlier this year to legally protest the federal government's counting in South Texas.
Garza is representing Hidalgo County in a legal fight protesting last year's census; officials there believe the population was undercounted. By their estimates, more than 200,000 people weren't included in the final Census Bureau numbers. That could cost them both representation and aid over the next decade, so they're fighting.
This is the second redistricting suit so far. Austin attorney Mike Hull sued in Sherman earlier this year, saying in that filing that non-citizens shouldn't be counted in drawing political districts and saying that their inclusion dilutes the relative voting strength of some citizens.
The suits, at this point, are mainly about where the inevitable redistricting lawsuits will be heard. MALC's going for South Texas. Hull, who hasn't named his actual clients, is going for North.
Texas Tribune donors or members may be quoted or mentioned in our stories, or may be the subject of them. For a complete list of contributors, click here.