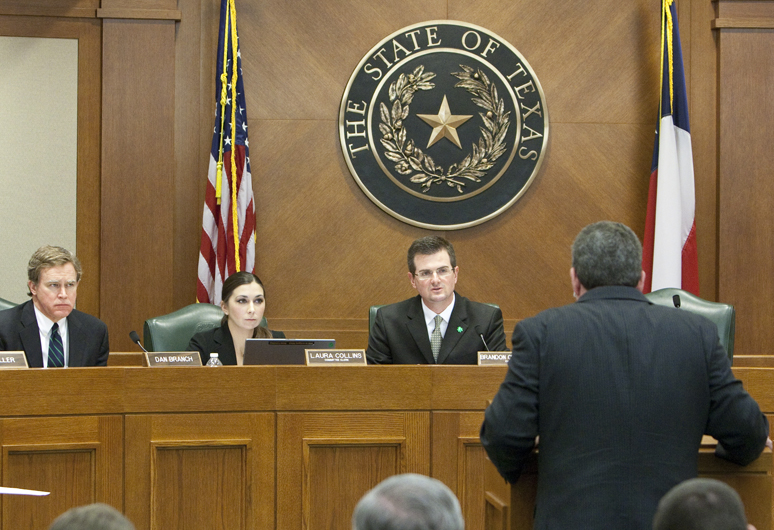 Hey, Texplainer: What's the Select Committee on State Sovereignty anyway, and why was it created?
The speaker of the House and the lieutenant governor both have the purview to create special committees when there's a pressing issue facing the Legislature — and they don't want to detract from the business of traditional standing committees.
This session, through a combination of federal health care reform and federal EPA rulings, the issue of state sovereignty — protecting the state from mandates from Washington — is front and center. Between Tea Party rallies and Gov. Rick Perry's anti-Washington message on the campaign trail, legislative leaders knew to expect a litany of state sovereignty bills, and wanted to have the appropriate place to debate them.
Committees like House State Affairs and House Public Health — which could've picked up state sovereignty legislation — are already swamped with controversial issues, everything from sanctuary cities to abortion sonogram. Speaker Joe Straus likely created the Select Committee on State Sovereignty, which meets today to discuss bills related to federal health care reform, to dedicate a special panel to the issue for efficiency's sake, and to create a kind of heat sink for contentious debate.
The Texas Tribune thanks its sponsors. Become one.
Got a question for Texplainer? E-mail us at texplainer@texastribune.org.
Texas Tribune donors or members may be quoted or mentioned in our stories, or may be the subject of them. For a complete list of contributors, click here.