Artistic Development
Creative industries — from advertising to dance companies to book publishing — generate $4.5 billion per year in economic activity for Texas, according to a new report released by the Texas Cultural Trust in association with the Texas Commission on the Arts. The report features projects in communities like Amarillo, El Paso, Rockport, Texarkana and the tiny, north central Texas town of Clifton, population 3,795. "It's more than fluff," says Amy Barbee, the Trust's executive director. "We want to tell the story that the arts truly are economic development."
Disclosure: My great-grandfather was in the movie business.
That is, he owned and operated the Mission Theatre in Menard, a town on the edge of West Texas whose population peaked at 2,674 nearly six decades ago. The building has been mostly dormant for nearly 60 years, since he closed the theater in 1953. It flooded in 1980, and a decade later the roof collapsed. In the years before a new one could be put on, trees began to grow through the floor.
In 2010, Kaci Kothmann formed the Mission Theatre Restoration Foundation, a small band of Menard residents who hope to reopen the theater. "It would be fantastic for the community," Kothmann said. "To help create business, create revenue, create some interest and hopefully put Menard a little bit more on the map."
That statement is music to the ears of Amy Barbee, the executive director at the Texas Cultural Trust, which is leading a push to redefine the state's understanding of the role of the arts as a driver of economic growth, not just cultural niceties. With financial hardships making people keep their wallets snapped shut, and as the Legislature looks to scale back the state's spending by up to $27 billion over the next two years, expenditures that are seen as luxuries may quickly be cut.
"It's more than fluff," Barbee said. "We want to tell the qualitative and quantitative story that the arts truly are economic development."
Creative industries — from advertising to dance companies to book publishing — generate $4.5 billion per year in economic activity for Texas. To highlight that fact, the trust, in association with the Texas Commission on the Arts, is releasing a new report this week, prepared by TXP Inc., an Austin-based consulting firm, and paid for with federal stimulus dollars.
"The Art of Economic Development," as it is called, looks at five arts-driven economies in Texas. Austin's many music festivals, Houston's thriving theater scene and the Dallas Arts District are not among them. Instead, to provide models that any locality can follow no matter its size, the report features more unlikely communities like Amarillo, El Paso, Rockport, Texarkana and a tiny town in Bosque County in north central Texas that Barbee said might be Menard's best model: Clifton, population 3,795.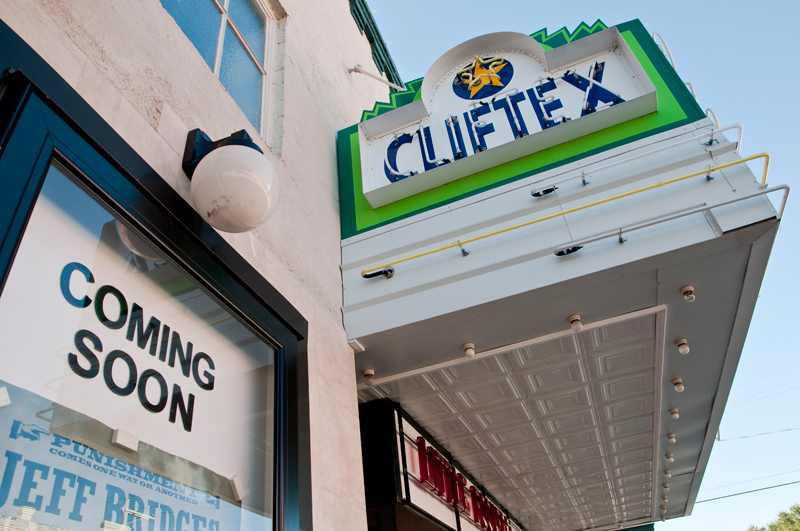 "When I moved here in 2001, this downtown was basically dead," Fred Volcansek, the mayor of Clifton, said over coffee in the White Horse Station, a spacious diner and gallery space since 2007 — before that, a building on the verge of being condemned. The rest of the block and the surrounding downtown area have been similarly refurbished, including the Cliftex Theatre, the state's oldest continuously operated movie theater. The local arts center now attracts more than triple the town's population each year. "Less and less am I hearing, 'Where's Clifton?'" Volcansek said.
"My view is that the arts have always been in Bosque County," said George Larson, the director of the Bosque Museum in Clifton. "It's been kind of sub rosa."
Clifton has served as the quiet home for a small, growing band of the state's most respected Western artists since James Boren and Melvin Warren, a favorite of President Lyndon B. Johnson, moved there in the 1960s.
Recently a coordinated effort that Volcansek describes as "picking the low-hanging fruit" has brought the arts decidedly to the fore. In its report, TXP estimates that approximately 20 percent of the tourism and visitor spending in Clifton is art and culture-related. In 2009, the report says, this directly generated $2.4 million in economic activity, $1.1 million in earnings and about 36 permanent jobs.
Clifton's art scene is not immune to the economic crunch, though. Smokey Kettler, who runs a downtown gallery, said business had been slow. The thing about art, he said, is that "you can't eat it, and you can't put it in your gas tank." To get by, Kettler runs a real estate office out of the same building.
But other businesses are trying to leverage the arts indirectly. In January, Gary McKibben opened the Red Caboose Winery near downtown Clifton. He also has plans for a restaurant and a hotel, but that depends on the success of the wine business.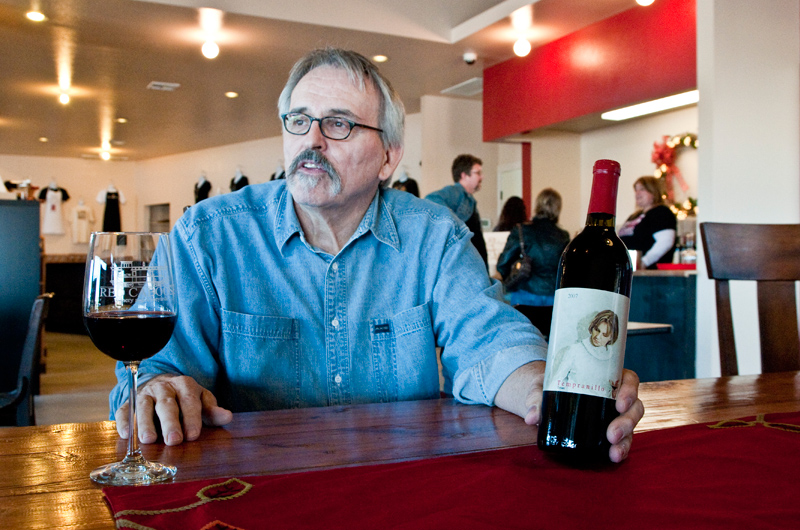 He distinguishes his wine by labeling the bottles with paintings by local artists. "Not only will the wine have literal roots here," he said. "We're incorporating the local art and giving it a real regional, Clifton identity." Now Clifton is in the process of taking its case to the state in hopes of being designated a Cultural District, of which there are currently 12 in the state — including two in Houston. "Can you imagine sitting and saying Clifton in the same breath with Houston?" Volcansek said. "Those are all the things that help us be stronger and more effective." In 2005, the Texas Legislature passed a bill authored by state Rep. Larry Phillips, R-Sherman, that created the concept of Cultural Districts. It was just, as Phillips said, "base legislation" that did not come with any funding.
The designation comes with recognition, a large dose of free advertising by the state and eligibility for certain grants from the Texas Commission on the Arts and the Texas Historical Commission. But the designation does not come with any state money. Carlton Schwab, president and chief executive of the Texas Economic Development Council, put it bluntly: getting the legislators to fork over more money for the arts, he said, "ain't gonna happen." Currently, Texas is ranked 46th in state funding by the National Assembly of State Arts Agencies.
That ranking is not likely to change — unless, of course, it gets lower. "At the end of the day," Phillips said, "we have to take care of education and some of the priorities we all know are priorities."
The draft budgets currently circulating in the Capitol, at first glance, appear to increase financing for the Texas Commission on the Arts. But that's misleading, said Jim Bob McMillan, the commission's deputy director, because the legislature's appropriations have been increasingly supplemented by an endowment that was recently dissolved.
While the draft budget looks like an increase, McMillan said, "it's about half of what it was before. If it goes forward like we spend those dollars." Specifically, money that the commission gets from the Texas Department of Transportation to promote tourism, which is currently used for the Cultural District initiative, would be lost.
Ultimately, said Travis James, a vice president at TXP, the key for these communities lies in public-private partnerships between regional organizations. "Neither side can do it on their own," he said. He cited Amarillo, where private donations exceeding $30 million helped build a new per- forming arts facility, the Globe-News Center, which is now run by the city. In 2009, the center generated $3.8 million in economic activity.
Woody Hunt, an El Paso businessman whom Texas Monthly recently named one of the state's 25 most powerful people, agreed.
"It goes hand in hand with being able to attract and retain a work force with high levels of education," he said. "You have to create circumstances for them to want to be there — art being a good example."
That's what Kothmann hopes to bring to Menard. The Mission Theatre Restoration Foundation, she said, is just starting.
"A lot of people think it happens overnight, but it certainly takes a long time," Volcansek said. "There's an opportunity there, but you've got to work at it. You've got to make it happen."
Texas Tribune donors or members may be quoted or mentioned in our stories, or may be the subject of them. For a complete list of contributors, click here.
Texans need truth. Help us report it.
Independent Texas reporting needs your support. The Texas Tribune delivers fact-based journalism for Texans, by Texans — and our community of members, the readers who donate, make our work possible. Help us bring you and millions of others in-depth news and information. Will you support our nonprofit newsroom with a donation of any amount?
Yes, I'll donate today
---
Information about the authors
Explore related story topics