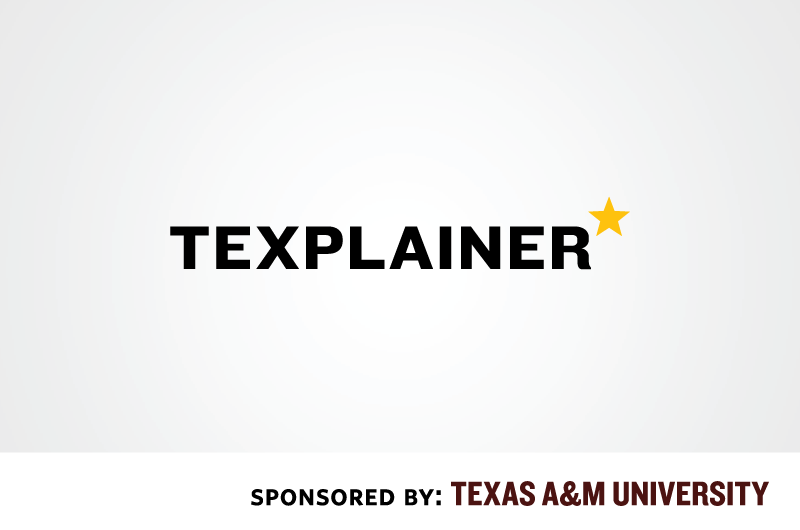 Hey, Texplainer: Why do the House clerks read the bills aloud — and so quickly?
Back in the day, not all public officials could read and write, so clerks would read the bills aloud in the House and Senate. We're reasonably confident they all can read now, but the clerks keep the tradition alive, reading off — at auctioneering speed — committee referrals and bill introductions. Literacy is only one of the qualifications for the job.
Emily Brandt, reading clerk for the 82nd session, wasn't familiar with the position when she graduated from the University of Texas last year. But she was chosen out of six applicants, largely because of her audition on the House floor.
"It was a little intimidating," she said. "They turned on the mic, there were tourists coming in, wondering why I was talking about a Japanese delegation."
The Texas Tribune thanks its sponsors. Become one.
Robert Haney, the House chief clerk, chooses lengthy bills and resolutions for the audition to test applicants' ability to read while he and others in the clerk's office attempt to distract the reader by waving or walking behind them. The auditions also test their ability to project their voices throughout the cavernous House chamber.
"When she came on board, we went through the whole list of counties and cities in Texas," Haney said. "I would say she missed one or two in the list of 254 counties and many, many cities."
For now, Brandt said, her job is pretty simple. But she knows it only gets tougher from here. As the pace of the session picks up, her reading speed will have to, too.
"It's been pretty easy, and I can ask how to pronounce something," Brandt said. "But once things get going, I won't have that luxury."
Here's a video of Brandt testing her reading skills with a little tongue twister:
Texas Tribune donors or members may be quoted or mentioned in our stories, or may be the subject of them. For a complete list of contributors, click here.