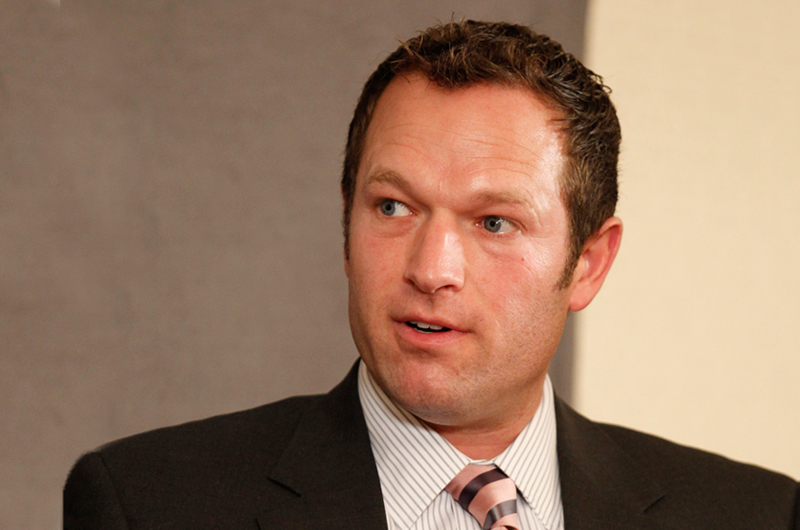 After winning a rough and tumble contest for his seat, freshman state Rep. Jason Isaac, R-Dripping Springs, got his first chance at a recorded vote in the Texas House of Representatives today. And when that vote finally came, what did he do? He abstained.
The vote was to elect the next House Speaker, for which there was ultimately — despite weeks of widely hyped campaigning by state Rep. Ken Paxton, R-McKinney — only one nominee: incumbent Speaker Joe Straus, R-San Antonio. Straus won overwhelming: 132 members voted for him, 15 voted against, and two votes "present."
Isaac was one of those two. The other was five-term state Rep. Bryan Hughes, R-Mineola.
"For me, it was about my district not supporting Straus," he says. Constituents repeatedly told him to vote against Straus. "I told them time and time again that I didn't want to be against anyone," Isaac says. "I wanted to be for somebody."
The Texas Tribune thanks its sponsors. Become one.
Another also-ran, state Rep. Warren Chisum, R-Pampa, withdrew his candidacy before heading to the floor. When Paxton subsequently withdrew his, the only person left for Isaac to be "for" was Straus — exactly who he felt his district would be against.
So, that's why Isaac pushed the white light signaling that he was present but not voting. "I'm getting heat from it, I'm getting praise from it, but that's just my thought process," he says.
Ultimately, Isaac believes Straus will do a "great" job. "I am very confident that at the very end of May, very beginning of June, my district will be more than satisfied in his performance and hopefully in my performance, as well."
In the meantime, he's still looking forward to his first "yes" or "no" vote, and expects it will come soon enough. "Our conservative agenda to cut spending without raising taxes, to get voter ID passed, those are going to happen," he says. "I'm very confident of that."
Texas Tribune donors or members may be quoted or mentioned in our stories, or may be the subject of them. For a complete list of contributors, click here.