TribBlog: GOP Chairmen for Straus
On the heels of a defection by state Rep. Tan Parker, R-Denton, House GOP chairmen release a letter supporting the re-election of House Speaker Joe Straus.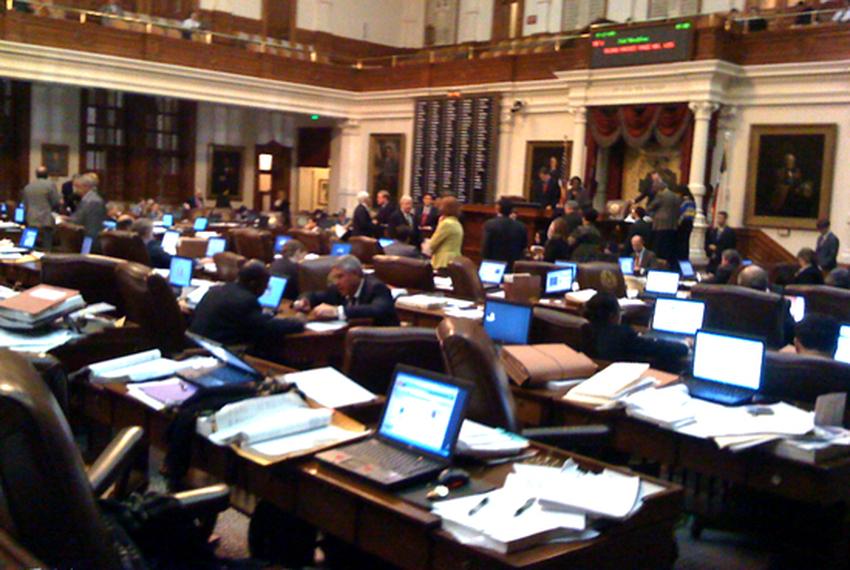 A few updates in the ongoing semi-public battle for the House speakership: State Rep. Tan Parker, R-Denton, has left Team Straus and is backing state Rep. Ken Paxton, R-McKinney, instead. Not one to let a public criticism go unanswered, the speaker has released a letter to House members penned by current GOP chairmen, affirming their support for conservative policy proposals like voter ID, drawing conservative districts and putting an "end to sanctuary cities." Read the letter in full, but here's what they said on the issue of voter ID:
As you know, last session Democrats were successful in shutting down the business of the House for five critical days because of their opposition to a new law requiring a photo ID in order to vote. We are committed to bringing this issue back to the floor, and passing a photo ID requirement as a protection against voter fraud.
As Ross writes in Texas Weekly, "the incumbent in a situation like this one wants to end the conversation — something the Straus camp hoped for when they threw 128 names on the table. But the election isn't until January 11, two months from now. The opposition is energetic and somewhat organized. And this is the first such race since a federal judge opened the door in 2008 for third parties to take part in the choosing of the House's presiding officer."
Texas Tribune donors or members may be quoted or mentioned in our stories, or may be the subject of them. For a complete list of contributors, click here.
Support public-service journalism that gets the context right
Your donations make our reporting possible and keep it free for all to access. Support our nonprofit newsroom by May 11, and your gift will help us unlock $25,000 in matching funds from our partners at Tito's Handmade Vodka, the Bernard & Audre Rapoport Foundation and the Suzanne Deal Booth Charitable Trust.
Yes, I'll donate today