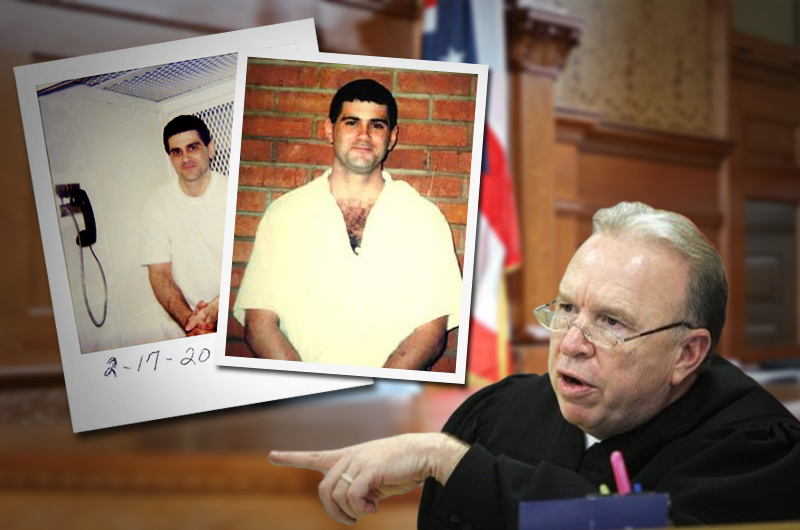 Navarro County prosecutor R. Lowell Thompson's request that Judge Charlie Baird recuse himself from the Cameron Todd Willingham court of inquiry hearing wasn't decided today.
Baird, who was set to decide on a request to convene a court of inquiry to investigate whether the Corsicana man was wrongfully convicted, said today that he would hear arguments for and against his recusal on Oct. 14. If Baird recuses himself, an administrative judge would appoint another judge to take over the case. If Baird declines to recuse himself, Thompson could appeal that decision to an administrative law judge, who would then decide whether to disqualify Baird.
In his motion filed with the court, Thompson, whose office originally convicted Willingham, argued that Baird's previous ruling on the case and his reputation as a death penalty opponent call into question his impartiality. Baird cast a vote to reaffirm Willingham's death sentence in 1995 when he served on the Court of Criminal Appeals
Willingham's ex-wife, Stacy Kuykendall, held a news conference prior to Baird's hearing to proclaim her belief that he was guilty. On the courthouse steps, according to the Austin American-Statesman, she said: "He burned them, he admitted he burned them to me, and he was convicted of his crime. That is the closest to justice that my daughters will get." Kuykendall divorced Willingham while he was in prison and has changed her statements about the 1991 arson deaths of her daughters several times over the years. During the punishment phase of Willingham's trial, she testified under oath that she believed he was innocent.
The Texas Tribune thanks its sponsors. Become one.
A court of inquiry has the authority to exonerate Willingham, who was executed in 2004, and determine whether the evidence supports "official oppression" charges against any officials involved in the case.
"It's important to get to the truth, but it's important to do it in the right way," Thompson told reporters after today's proceedings.
Texas Tribune donors or members may be quoted or mentioned in our stories, or may be the subject of them. For a complete list of contributors, click here.
Reference Material