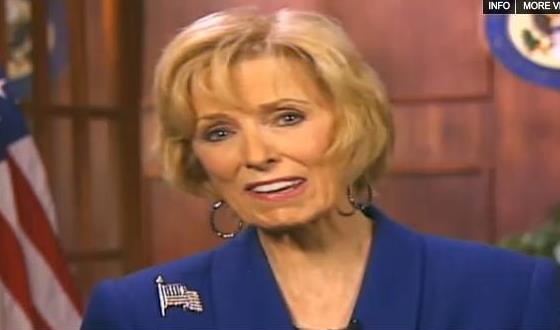 In a CNN video that went viral yesterday, state Rep. Debbie Riddle, R-Tomball, claimed there's a nefarious plot afoot in which mothers are having babies in the U.S., training them to be terrorists overseas, only to come back and wreak havoc after they're all grown up. Riddle cited a "former FBI official" as her source but was able to offer no specifics or evidence to back up the information.
In a follow-up segment, former FBI official Thomas Fuentes appeared on Anderson Cooper 360 — the same CNN program that's making Riddle famous — to declare Riddle's claims "absurd." He also sardonically questioned why so many "former FBI officials" seem to be briefing staffers in the Texas Legislature.
"There seem to be a lot of former FBI agents lurking in the halls of Congress and in the legislature in the state of Texas, so I'm kind of curious about that issue as well," Fuentes said.
The Texas Tribune thanks its sponsors. Become one.
Texas Tribune donors or members may be quoted or mentioned in our stories, or may be the subject of them. For a complete list of contributors, click here.