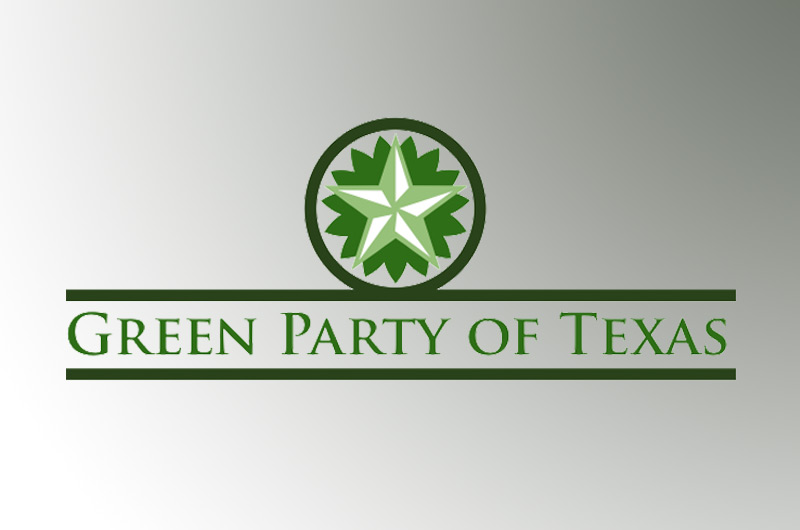 [Editor's note: An earlier version of this story was incomplete as to the sourcing of the e-mail and Holm's and Swift's reactions to it.]

An e-mail unearthed in court papers has the Democratic Lone Star Project accusing Republicans of a new connection to the Green Party of Texas' attempt to get on the ballot — a charge questioned by the Greens and denied by the Republicans.
The subject of the e-mail, from Green Party statewide coordinator Kat Swift, reads: "So I just got a call that a republican in texas [sic] wants to give us 40% of the cost of petitioning…" In the body, Swift says: "But I got his name! Anthony Holm (?)"
Holm calls that make-believe — that he wasn't involved in the petition drive. "I have not sourced one dollar in this effort," he says.
The Texas Tribune thanks its sponsors. Become one.
When asked about the e-mail, Swift said she sent it after hearing from someone else (she didn't say who) that funding from Holm was a possibility. When she subsequently got in touch with Holm, she says, he told her that was untrue. Holm, who is a GOP political consultant who works with the Patriot Group and serves as an adviser to top Republican donor and homebuilder Bob Perry, says he didn't help fund the drive and never intended to. "I don't know who 'they' is, but it's certainly not me," he says.
The Green Party is fighting to stay on the ballot after its petition effort raised the required number of signatures to get on the ballot. A district court judge ruled in June that they should not be allowed access because their petition drive was financed with corporate money. When he ruled against the Green Party, the judge said that political parties can use corporate money to help cover normal operating expenses, but that spending big corporate money to finance a petition drive (for another party) is "not my definition of normal." Last week, the Texas Supreme Court issued a stay while it takes more time to consider the issue, allowing the Greens to go ahead with the process of putting their candidates on the ballot — though the court could still declare them ineligible in the future.
Holm is not the first Republican to be mentioned in connection with the Green Party effort: In June, news broke that an out-of-state Republican political consultant, Tim Mooney, had arranged for a petition-gathering company to give them a "gift" of 92,000 signatures for their effort. The Austin American-Statesman later reported that Mike Toomey, a former Perry chief of staff, paid a University of Texas student $2,000 a month for six months to help with the effort.
On whether Republicans are taking a strategic interest in her party's plight, Swift says, "Everybody has their motives for doing things. People work across the spectrum on common ground issues [like ballot access] all the time … Maybe in their mind they are thinking that having Green Party on the ballot is going to help them, but it might not. It might end up actually being more detrimental to them."
Texas Tribune donors or members may be quoted or mentioned in our stories, or may be the subject of them. For a complete list of contributors, click here.