The Brief: May 24, 2010
In the latest University of Texas/Texas Tribune poll, Republicans lead Democrats in every statewide race.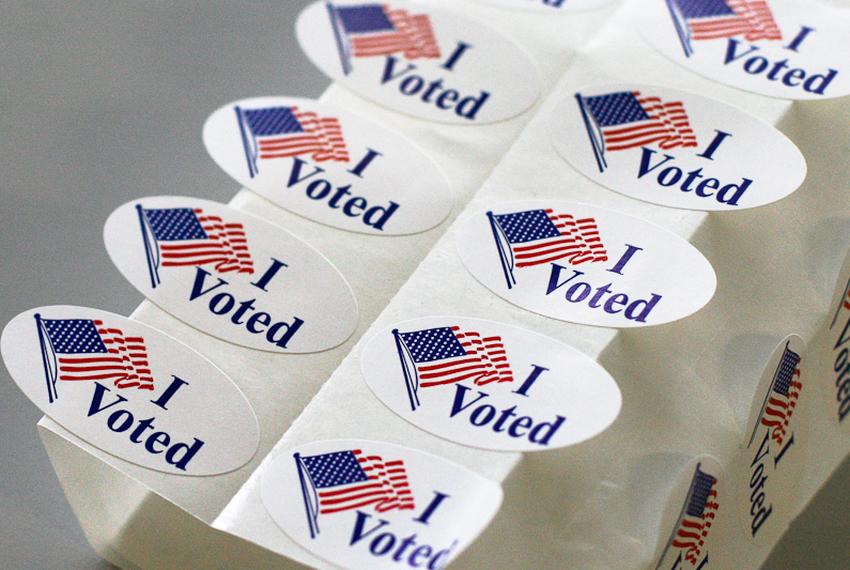 THE BIG CONVERSATION:
In the latest University of Texas/Texas Tribune poll, Republicans lead Democrats in every statewide race.
Gov. Rick Perry is up by nine over Bill White (44 to 35). Those are the same results the UT/TT poll showed in February before each man won their respective primaries. Fifteen percent of voters still don't know who they'll vote for and 7 percent prefer "someone else"—a possible indication of support for a libertarian candidate. Perry trails the former Houston mayor with African-American voters significantly (69 to 5) and with Hispanics (43 to 32). With Anglos and both men and women, he's in the lead.
When it comes to the incumbent governor's time in office, 42 percent approve of the job he's done while 39 percent disapprove. That's more than the 35 percent of Texas voters that approve of President Barack Obama's job performance.
White makes the strongest showing of all Democratic statewide candidates, which with the exception of Lt. Gov. hopeful Linda Chavez-Thompson all hover just below 30 percent. Chavez-Thompson sits right at 30 against incumbent David Dewhurst's 44 percent.
"It's hard not to look at this and feel like the Republican recovery from the 2008 national surge is complete, and then some, in Texas," said pollster Jim Henson, who heads the Texas Politics Project and teaches government at UT-Austin.
Last week, Rasmussen Reports released a poll on the Texas governor's race that showed Perry with a 12 percent lead over White. That's a weaker performance than the Democrat had in the last go-round with Rassmussen, which put him just four percent behind Perry (44 to 48).
Check out the previous UT/TT polls here and here.
CULLED:
· Because Texas corners such a large share of the textbook market, the State Board of Education's curriculum decisions have traditionally affected what goes into the textbooks of other states. One California legislator wants to make sure Texas education standards never enter his state's classrooms. He's introduced a bill in the state Senate that would make sure what he calls "a sharp departure from widely accepted historical teachings" can't ever make it into California schoolbooks.
· Last week House Speaker Joe Straus, R-San Antonio, appointed state Rep. Larry Taylor, R-Friendswood, to the seat state Rep. Carl Issett, R-Lubbock leaves on the Sunset Advisory Commission. House Democrats aren't pleased about it. Here's House Democratic Caucus leader Jessica Farrar: "Speaker Straus pledged inclusiveness when he became Speaker. He has ignored the Democrats that helped elect him and has stacked the Sunset Commission with conservative Republicans… With the most recent vacancy, the Speaker had an opportunity to restore a semblance of parity to the Sunset Commission. Instead, he doubled down and appointed the Chair of the House Republican Caucus."
· The border town of Juarez reached a grisly landmark on Saturday— over 1,000 homicides for the year — when 16 people were killed during multiple incidents of violence across the city, including a drive-by attack on the Mexican federal police and a quadruple murder that claimed four men found in a red Chevrolet Trail Blazer.
"We found it ironic that Veterans of Foreign Wars, who fought for these rights, were constrained by statute from using their proceeds from bingo to ... exercise those rights before the Legislature." — Bingo Interest Group lobbyist Steve Bresnen, who wants to challenge a state law that prohibits bingo charities from using bingo proceeds to lobby the legislature.
MUST READ:
Coast fearing 2nd hit from Ike — Houston Chronicle
Democrat says this may be right time for budget reform — San Antonio Express-News
Gun-rights advocates pushing for open carry law in Texas — Fort Worth Star-Telegram
Texas considers increasing training for day care workers — Austin American-Statesman
The Price of Innocence — The Texas Tribune
Texas Tribune donors or members may be quoted or mentioned in our stories, or may be the subject of them. For a complete list of contributors, click here.
Support public-service journalism that gets the context right
Your donations make our reporting possible and keep it free for all to access. Support our nonprofit newsroom by May 11, and your gift will help us unlock $25,000 in matching funds from our partners at Tito's Handmade Vodka, the Bernard & Audre Rapoport Foundation and the Suzanne Deal Booth Charitable Trust.
Yes, I'll donate today