Isn't That Special?
On May 8, voters in Senate District 22 will choose one of these candidates as Kip Averitt's successor: a veteran lawmaker-turned-lobbyist in a bad year for that kind of hyphenate, a 9/11 Pentagon survivor with residency questions dangling over his campaign, a Tea-steeped nullification fan and ... a Democrat.
David Sibley's been here before. The former senator, prosecutor, mayor, city councilman, lawyer, dentist and, most recently, lobbyist, is telling the McLennan County Republican Women over lunch at a local hotel that they have three good Republican candidates to choose from. And, he says, they should go with experience.
Neither Brian Birdwell nor Darren Yancy can make that pitch. Yancy is in his second race (his first was in March, and he lost to an incumbent who refused to campaign), and Birdwell, a retired lieutenant colonel, is in his first. The three Republicans, along with Democrat Gayle Avant, are running for the right to sit in the Texas Senate until January.
Long story short: Sen. Kip Averitt, a Waco Republican and a former aide to Sibley, filed for re-election last year. When the deadline for filing passed, he decided he didn't want another term. It was too late to get off the ballot, and he ended up winning the primary against Yancy, even though he never lifted a finger on his own behalf. Then he resigned, setting up the special election on May 8 (early voting is underway). He's still on the November ballot, though. If and when he withdraws from the ballot, the party chairs in Senate District 22's 10 counties will meet, vote among themselves and pick the GOP nominee to replace him. The presumption is that they'd pick the top Republican from the special election, but they're not legally required to do that. And with four candidates from two parties in this round, chances for a runoff are high. There could be weeks of hand-to-hand politicking ahead.
Right now, everybody's praying they'll make the runoff. Turnout is a huge question mark, both in terms of how many people will show up and who they'll be. "I don't know what I don't know," says Sibley. But, he adds later in the conversation, "I'd rather be me than anyone else in this race."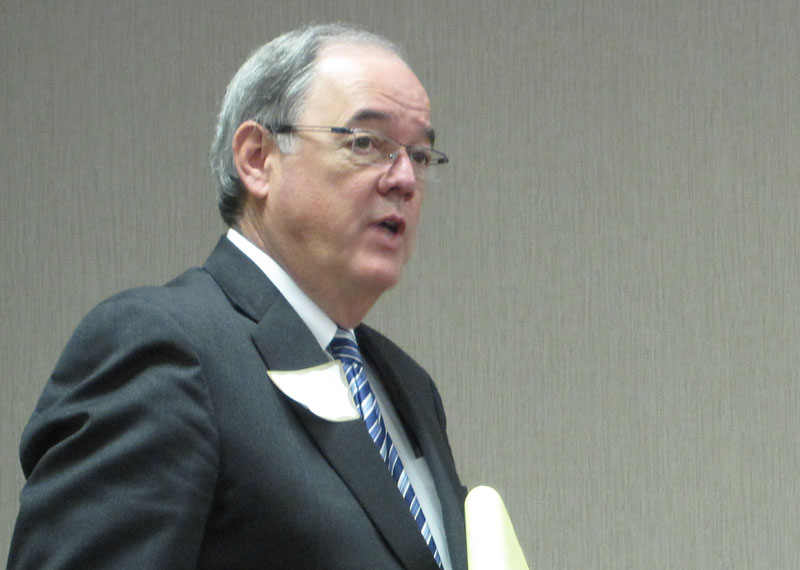 The fundamentals go his way. He's got higher name ID in the district and, in particular, in its biggest county. McLennan accounted for 27 percent of the votes in the March primary, followed by Ellis and Johnson counties, each with just over 18 percent. Johnson is Yancy's home, and he got just over than half the vote there in March; it was the only county he won. Birdwell, who calls Granbury home, will have to win somewhere else if he's going to prevail; Hood County turned in only 11 percent of the primary vote last month.
Sibley has the endorsement edge, too, with blessings from former President George W. Bush (who headlined a fundraiser that served the dual purpose of raising more than $100,000 and wowing some of those GOP county chairs who'll play into this later); U.S. Rep. Joe Barton, R-Ennis (important because his turf is the other population center in the district); and state Reps. Byron Cook, R-Corsicana, and Jim Pitts, R-Waxahachie, among others. Right to Life groups that have endorsed are with Yancy (not changing their support, so far, since their endorsements in the March primary). And Birdwell has picked up support from the NRA and from the Austin-based Empower Texans PAC. He hasn't filed campaign finance reports, making it difficult to tell who's behind him (his campaign plans to file required reports at the end of this week).
What Sibley has going against him is his most recent work. He's a lobbyist in a year when that's a particularly dirty word. And as a lobbyist, he contributed to Democrats in the Legislature. That's a normal thing for a lobbyist to do, but it doesn't go over well with the kind of hard-core Republican voters who show up in special elections, or in a year when anti-establishment conservatives are making a mark in Texas elections, and Birdwell in particular is picking at him for it. Sibley told the McLennan lunch crowd that he didn't give to Democrats who had Republican opponents; Birdwell's campaign jumped to tell the reporters there that he'd given to several who were in close races.
Sibley has given $608,493 in political contributions over the last decade, including just under $53,000 to Democrats and $254,067 to one candidate running against an incumbent — his son, Jonathan, who unsuccessfully challenged Rep. Charles "Doc" Anderson, R-Waco, in the 2008 GOP primary. And Birdwell's people are right: Some of the former senator's money went to Democrats in contested House races, like Chuck Hopson of Jacksonville, Abel Herrero of Corpus Christi, David Farabee of Wichita Falls, Mark Homer of Paris and former state Rep. Robby Cook of Eagle Lake. The total contributions to those five over the decade? $4,700.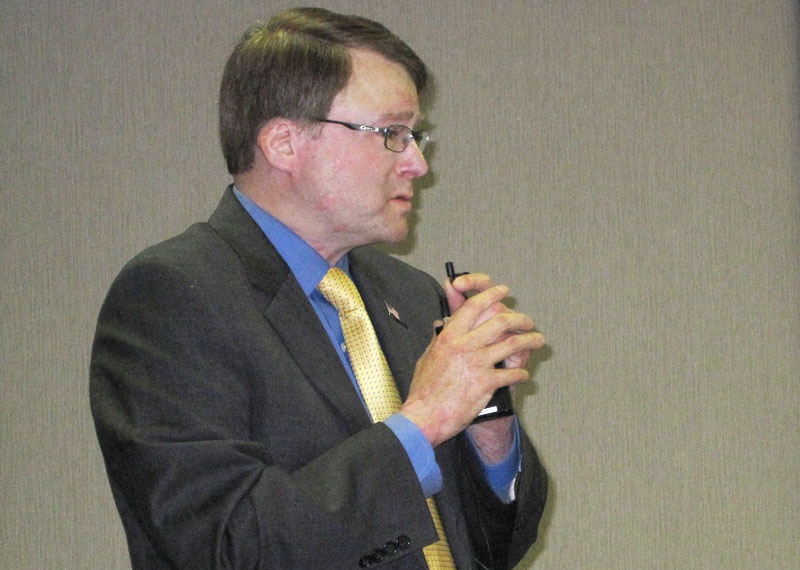 Birdwell's got the best personal story by a mile. He was working in the Pentagon on 9/11, was burned badly when terrorists crashed an airliner into the building, recovered after a long convalescence and is now a public speaker and, with his wife, the operator of a nonprofit called Face the Fire that combines a Christian ministry with aid for burn victims and their families. He nearly ran for the Texas House a few years ago — against Rep. Jim Keffer, R-Eastland — and decided against it. When Averitt's saga unfolded, he says, supporters came to him and urged him into the race. He's also got a residency question dangling over his campaign. He lived in Virginia when he worked at the Pentagon, and records show he voted there and got a hunting license there that was designated for residents. Texas law requires Senate candidates to live in the state for five years before they're eligible, and Sibley, among others, has raised questions about whether Birdwell is legit. Birdwell points to the secretary of state's approval of his election papers and to a judge's decision early this week that he offers as proof that he meets the requirements. Texas residency laws are notoriously lenient, and the other campaigns aren't pressing particular hard right now. But they're keeping the issue alive, possibly as fodder for the conversations with those 10 party chairs who'll pick the November nominee later this year.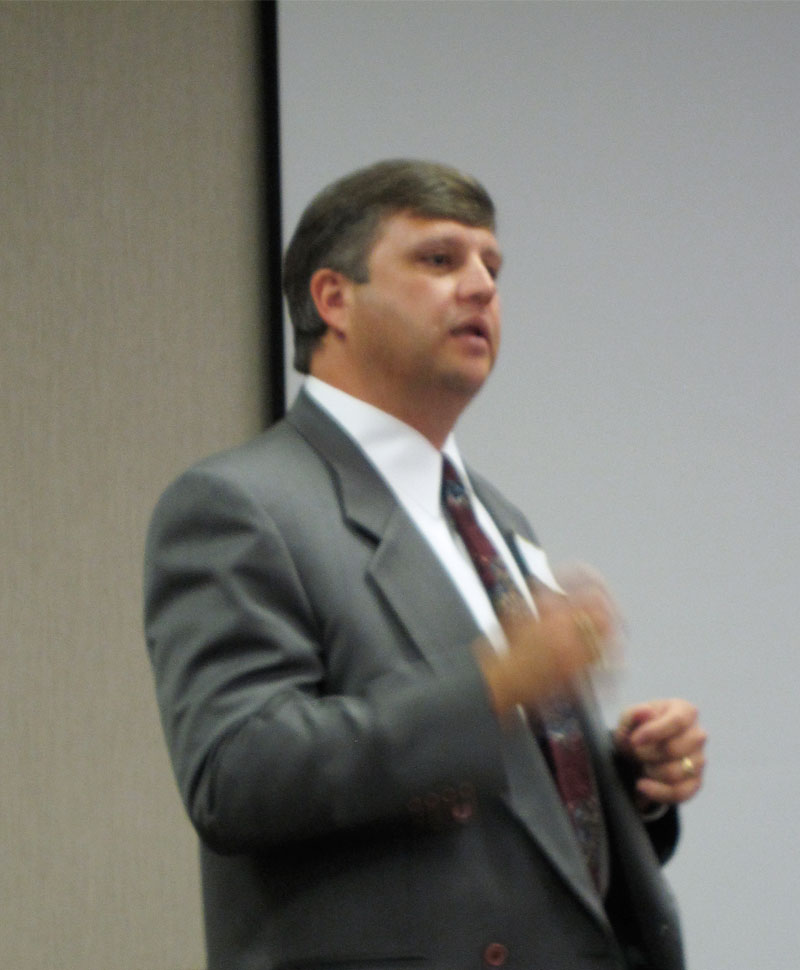 Yancy, who lost the primary to Averitt by a 3-to-2 margin, was one of several candidates in various races loosely identified with anti-establishment conservatives inside and outside the Tea Party movement. He never got traction in that race, and in this one he seems overshadowed by his opponents. He's coming to events and getting some applause from Republican crowds, but where Sibley is campaigning on television, radio and in the mail, and Birdwell is hitting radio and mail and electronic media, Yancy is hoping grassroots support will carry him. Yancy is proponent of nullification — the idea that states should be able to opt out of federal laws they don't like — and is very conversant in Arizona's new immigration law, saying that with a few tweaks, Texas should adopt a similar low tolerance for illegal immigration. He's alone on nullification, though his fellow Republicans say the states should push back on issues like health care — as Texas is doing as a partner in a multi-state lawsuit — and by supporting a balanced-budget amendment to the federal Constitution. All are critical of the federal government's enforcement of immigration laws. "I bear the scars of not knowing who is inside our borders," Birdwell says. All three repeat the magic words — in this district — on redistricting: "I don't think our counties should be split." And all three say the state's budget problems should be addressed by cutting spending and not by raising taxes.
They'll split the Republican vote three ways. The fact that there are three candidates running campaigns will probably boost turnout on that side. The question is whether the lone Democrat, who doesn't have to share voters with anyone, will get enough support in the May 8 race to make a runoff.
Gayle Avant, who's been teaching political science at Baylor Univeristy for 30 years, is ready to test that question. The opportunity to run for the Senate opened just as another door was closing — he's retiring from Baylor at the end of the semester in May. He's decked out his yellow car with signage and is particularly sharp in his criticism of Sibley and of the "Republican establishment" that has been financially supporting the former senator. In particular, he's asking why it's worth the money. He provide his own answer, which is that the GOP wants to have someone with seniority in place when political districts are redrawn next year. In other context, it's remarkably similar to Sibley's experience pitch.
However this round comes out, the battle will go into the summer. The winner — either on May 8, or after a runoff — will initially have the upper hand with the county chairs who'll pick Averitt's successor as the GOP's nominee. The losers will be able to work those 10 voters in hopes of finding the six who can put them on the ballot in November. And for Avant, there's always the chance that the confusion on the Republican side will produce an opportunity for the only Democrat standing. It doesn't happen often, but it happens once in a while.
Texas Tribune donors or members may be quoted or mentioned in our stories, or may be the subject of them. For a complete list of contributors, click here.
---
Information about the authors
Quality journalism doesn't come free
Perhaps it goes without saying — but producing quality journalism isn't cheap. At a time when newsroom resources and revenue across the country are declining, The Texas Tribune remains committed to sustaining our mission: creating a more engaged and informed Texas with every story we cover, every event we convene and every newsletter we send. As a nonprofit newsroom, we rely on members to help keep our stories free and our events open to the public. Do you value our journalism? Show us with your support.
Yes, I'll donate today