Keep On Trucking
Texas has the worst rates of cargo and heavy equipment theft in the country. Yet while criminals are raking in billions of dollars each year, the state has never had an organized system to address the problem.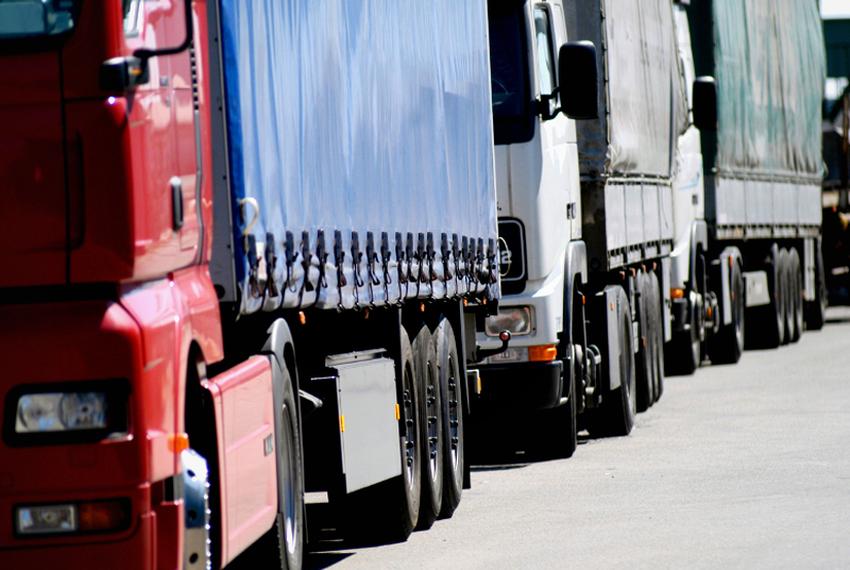 The question kept coming up as retired Dallas police officer Jim Hughes made the rounds at the annual National Cargo Theft Summit in Arlington, VA, this past October.
"Why isn't Texas doing anything?"
Texas has the worst rates of cargo and heavy equipment theft — thieves rolling away with anything from semi-trailer trucks full of electronics to a backhoe on a flatbed — in the country. It also has the worst track record of recovering stolen heavy equipment. At 16 percent, its rate of recovery falls five percentage points below the national average.
Despite this, it is the only state reporting significant cargo thefts without an organized law enforcement task force addressing the issue.
Hughes reassured his fellow conferees that Texas would (he hoped) be doing something soon — and he'd be leading the way. It's a claim that just a year ago, he could not have imagined making.
"I knew absolutely nothing about this. I didn't even know we had a problem until some officers brought it to my attention," he says.
That was in February. Months later, Hughes is part of a two-man team leading the effort to start up the North Texas Commercial Theft Task Force, which would be the first organization in Texas solely dedicated to combatting commercial thefts.
"This problem is escalating at a rate of 30 to 40 percent per year. It's a multi-billion dollar industry for the high profile criminals involved," says Steven Lewis, a Dallas attorney that focuses on supply chain security. "People see it as a victimless crime, which isn't true."
Nationally, losses due to cargo theft are estimated to be between $10 billion and $25 billion annually — with Texas leading the way.
The economic effects —added manufacturing costs to replace stolen items, increased insurance costs borne by consumers, lost sales taxes on items that fail to make it to stores, and on and on — are far reaching and carry serious consequences.
J.J. Coughlin, a former Dallas police officer currently working for LoJack Supply Chain Integrity and serving as chairman of the Southwest Transportation Security Council, says, "If this data starts getting out, if I'm a manufacturer, do I want to put my facilities in Texas? I don't know."
And the available figures are just the tip of the iceberg. "We estimate that only 25 to 35 percent of all cargo crimes go reported," says Coughlin. Many shipping companies are hesitant to risk the public or competitors knowing that they're having difficulties. On the law enforcement side, the lack of a uniform reporting code designating cargo theft results in inconsistent data.
The trouble extends beyond pocketbooks, threatening personal and public safety. For starters, highway and medical equipment shipments can contain nuclear waste — and you never know where stolen materials might end up. Recently, insulin plucked from a truck in New Jersey wound up on the shelves of a Texas pharmacy.
Texas, for better or worse, is ideally situated for those seeking to make off with a truckload of goods. "It's a nice central place to distribute cargo in any direction — north, south, east, west, in the country or out," says Lewis.
Sophisticated criminal networks — necessary when attempting to make 18-wheelers disappear — are increasingly drawn to Texas, in part because it lacks the focused pushback effort found in other states.
"Data collected by the National Insurance Crime Board shows that some of the Cuban gangs from Florida are moving into North Texas," says Hughes. "It can get dangerous when you're dealing with gangs like this. They are all armed."
In June, the worst possible result of the growing danger involved was felt in Houston when police officer Henry Canales was shot and killed while conducting an undercover investigation of stolen televisions.
"Everybody that knows about it recognizes that there's a huge problem," says Lowell Cannaday, a retired former police chief of both Dallas and Irving. "The problem with cargo theft is that it's one of law enforcement's best kept secrets."
Cannaday, who serves on the North Texas Crime Commission with Hughes, was a few months removed from an unsuccessful bid for Dallas Sheriff when Hughes called him. He quickly agreed to be Hughes' partner in crime fighting.
They intend to jointly head the proposed task force, which they hope to have up and running by early 2010.
"There have been so many people that have talked about doing it, but nobody has jumped in and started pulling it all together," says Cannaday.
Much of their emphasis will be on training. "Police officers don't stop semi-tractor trailers because they don't know how to find out if they're legitimate or not," says Cannaday. "Equally important, we need to be providing training for the industry so they understand things they can do to make them a harder target."
They will also gather and disseminate information, conduct investigations, and provide supplemental resources, like tracking technology and overtime pay, for underfunded, understaffed police units.
"It's not as easy as we make it sound. A lot of organizations operate in a silo," says Lewis. "One of the problems they will have is breaking down those silos so that people will work with each other more closely to find solutions rather than choosing not to tell anyone they are having problems."
With connections to a wide range of law enforcement and industry organizations (and without jurisdictional restrictions), a task force can bridge boundaries that currently make it difficult to recover stolen goods that are wheeling down the highway — more likely to be picked up far away from the place they were initially taken.
"If you think about it, cargo theft really needs a response beyond the first jurisdiction," says Coughlin. "A task force can overcome that."
Lewis explains, "Law enforcement tells us if you don't find your cargo within 16 hours, then you'll probably never see it again. One problem is, most theft occurs on the weekend. If it's stolen in Texas, it's probably in Miami by Monday."
Transportation companies can also burn valuable time waiting to report a theft in hopes that the lost freight will simply turn out to have been misplaced.
Task forces in similarly plagued states like Florida and California appear to have had a significant deterrent effect on thieves.
"It's like an alarm system," says Coughlin. "It'll let them know that we are going to focus on this crime in this state, and we are going to make a dent in it, and we are going to make your life more miserable than it already is."
Hughes and Cannaday will initially focus only on North Texas, but they don't rule out future expansion.
"I think down the road, what appears to be a small undertaking will become a major opportunity to do this nationwide," says Lewis. "I'm even going to encourage them to go international with it, because I think it's an international problem."
"We have the support," says Hughes "The main thing right now is getting the funding." He says a "Cadillac" task force would require in the neighborhood of $1 million or more, but around $350,000 could fund a pared-down outfit.
In 2011, they hope to secure some permanent funding from the Legislature, where at least one member — Senate Transportation and Homeland Security Chairman John Carona, R-Dallas — also has his eye on the issue.
"Sen. Carona plans on filing legislation to address commercial theft if we can identify reasonable statutory responses that do not place an undue burden on anyone except the criminal," says committee director Steven Polunsky.
In the meantime, Hughes and Cannaday, neither of whom really took to retirement, are in the process of approaching significant private stakeholders — members of the transportation, manufacturing, and insurance industries — asking them to chip in to help get the endeavor off the ground.
"I guess you'd call this retired," says Cannaday, "but I'm working harder than I ever have."
Texas Tribune donors or members may be quoted or mentioned in our stories, or may be the subject of them. For a complete list of contributors, click here.
Texans need truth. Help us report it.
Independent Texas reporting needs your support. The Texas Tribune delivers fact-based journalism for Texans, by Texans — and our community of members, the readers who donate, make our work possible. Help us bring you and millions of others in-depth news and information. Will you support our nonprofit newsroom with a donation of any amount?
Yes, I'll donate today
---
Information about the authors
Explore related story topics