Texas Performing Arts' all-new 22/23 season
Texas Performing Arts presents their all-new 22/23 season featuring the best in new performance from around the world.
By Texas Performing Arts
Texas Performing Arts is the performing arts presenting program of The University of Texas at Austin and operates campus venues including Bass Concert Hall and McCullough Theatre.
With a lineup of fifteen events curated by Executive and Artistic Director Bob Bursey, Texas Performing Arts' new season is reflective of Austin's expanding role as a global site of innovation and creation, building on our legacy as one of the most significant university arts centers in the country.
Collectively, these events represent the bold vitality of a broad range of contemporary artists and their practices, including numerous premieres and debuts, an emphasis on new work, support for Austin-based artists, myriad cross-disciplinary collaborations and a throughline of amplifying voices of artists of color.
Highlights of the new season include:
A bold return to presenting international artists, with representation from nine countries.
A strong commitment to large-scale dance work, with visits from four major companies.
Continuing the Texas Performing Arts artist-in-residence program created during the pandemic, with support for three artists of international renown based in the Austin area.
A new series of creative performance for young audiences and families.
"This season we want to share the best in new performance from around the world," said Texas Performing Arts Executive and Artistic Director Bob Bursey. "At the same time, we want to give a platform to leading artists who are based in Austin, reflecting the unique interplay of global perspectives and local creativity that is Austin."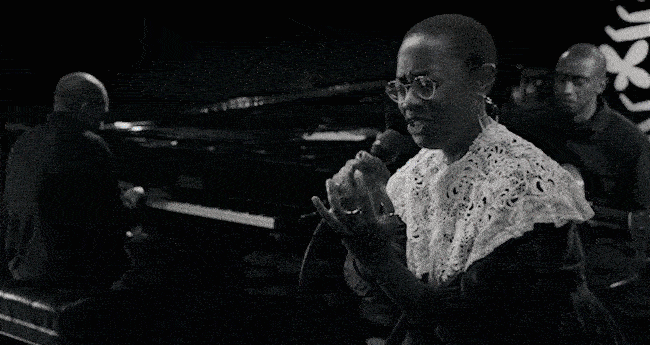 Texas Performing Arts 22/23 season at a glance
DANCE
Cullberg — Works by Deborah Hay featuring music by Graham Reynolds
Vuyani Dance Theatre — Cion: Requiem of Ravel's Boléro
THEATRE / MULTIDISCIPLINARY
Makuyeika Colectivo Teatral — Andares
Virginia Grise & Martha Gonzalez — Riding the Currents of the Wilding Wind (Performance Lecture)
SMART ART FOR KIDS
Manual Cinema — Leonardo! A Wonderful Show About A Terrible Monster Inspired by the books of Mo Willems
NEW MUSIC
Sandbox Percussion — Andy Akiho's Seven Pillars
Dream House Quartet(Featuring Katia & Marielle Làbeque, Bryce Dessner & David Chalmin)
Aizuri Quartet — The Art of Translation & AizuriKids
Learn more at texasperformingarts.org.