Accelerating collective action for health equity in light of COVID-19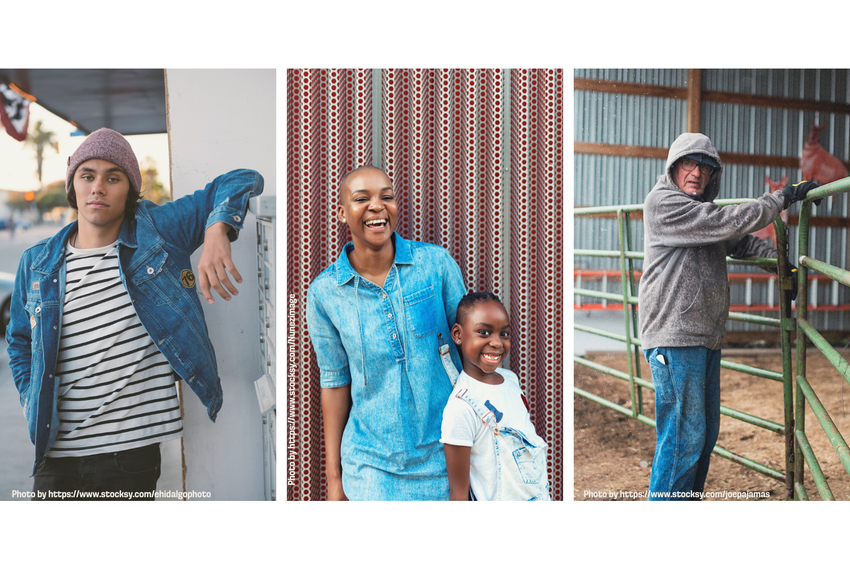 By Amy McGeady, Ph.D., CEO It's Time Texas
The COVID-19 pandemic and recent social justice unrest have laid bare the Texas-sized health disparities affecting people across our state. Prominent among these is the virus' disproportionate impact on communities of color. For example, Hispanic/Latino individuals comprise 38% of Texas's population, but 56% of COVID-related deaths. These same individuals are also overrepresented in essential jobs and at a higher risk of living with chronic underlying health issues.
Even before the pandemic brought these inequities into sharper focus, communities of color faced greater negative disparities in health and health care, according to the Henry J. Kaiser Family Foundation. These include higher rates of obesity and chronic disease — conditions that elevate the risk of serious complications from COVID-19. Social factors such as inequitable housing, education, employment, social support networks, access to health care and physical environment have long contributed to poorer health outcomes. The sociopolitical roots of these inequities — which include political redlining and biases within the education, criminal justice and healthcare systems — mean that millions of people face systemic racial, educational, social, cultural and economic barriers to achieving their full health potential.
The additional risks and challenges presented by COVID-19 have placed an even greater burden on those most vulnerable to poorer health outcomes.
Texas is ground zero
Although Texas has emerged as a policy leader in education and energy, our health system, when compared to other states, leaves a lot to be desired. Texas ranks at or near the bottom in access and affordability, prevention and treatment, and health disparity, according to Texas 2036. Texas also continues to have the highest uninsured rate in the country.
Setting the stage for change
While the pandemic has cast a dark shadow on much of 2020, it has also sparked meaningful conversations around the need to address the root causes of health disparities. Closing these gaps requires a collective approach that engages community members as respected partners in developing and implementing solutions alongside service providers, practitioners, business leaders and policymakers. It requires listening to diverse voices throughout the state to develop innovative ways to address the heightened need for systems change, and truly make a positive and lasting impact.
Individuals and organizations can get involved in this effort by joining or creating local health coalitions to work with others to address health-related challenges in their communities.
How to get started
Anyone can participate in a health coalition. One place to start is checking to see if there is a local mayor's health and fitness council or a fitness council to join. School districts and ­­­­public health departments also often have coalitions or school health advisory councils that welcome resident involvement.
If there is not already an established coalition in the area, the Texas Health and Human Services Commission offers guidance on how to start one in your community:
Define the needs of residents and start defining what you want to accomplish.
Identify potential community partners, including people and organizations that do not typically focus on health but have a vested interest in your success.
Connect with the partners you have identified. Find a common thread – services, audiences, needs and desired outcomes.
Make it easy to work together by developing processes/policies to ease collaboration and share responsibilities.
Maintain the collaborative by establishing a well-defined purpose and clear roles and responsibilities; have regular communications with partners and recognize their contributions; make sure all partners' voices are heard; and use the feedback you receive.
Just as it is important for community members to participate in coalition building around health systems and policies, organizations and employers are also key to promoting health equity. Business leaders can act as constructive partners by:
Bringing their business acumen to local coalitions;
Supporting coalitions in advocating for needed systems and environmental change;
Investing in innovative solutions.
It's Time Texas is a statewide nonprofit organization that works with communities across Texas to address the health-related behaviors and socioeconomic and environmental factors that drive many, if not most, health outcomes. Our Community Lab project helps Texans take collective action through coalition building. The project provides a virtual forum connecting members of community health coalitions with one another to tackle local and regional health challenges. Every month, through this work, we're spreading knowledge of how current systems are operating — and what is and isn't working.
Time for action
The causes of persistent health disparities are complex. A collective effort is required. We must seek opportunities to convene community members and leaders from a range of sectors to listen, think critically, and develop shared solutions to make Texas healthier.
Failure to act in Texas will mean our families, friends, neighbors, and fellow Texans will continue to suffer disproportionately, and our per capita health care expenditures will continue to grow.
You can join critical conversations happening around health and policy now during the free virtual 2020 Healthier Texas Summit Series. On Oct. 29, Dr. Sandro Galea, physician, epidemiologist, author and dean and Robert A. Knox Professor at Boston University School of Public Health, will deliver the keynote address. Set against the backdrop of the coronavirus pandemic and its disproportionate impact on low-wage, marginalized workers, his talk will explore the current health landscape in America and the need for a more compassionate, equitable health system.