Meet the Mayors: Rawlings and Price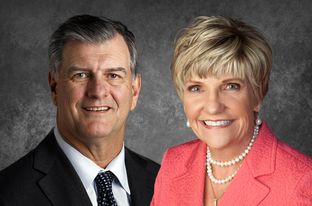 Join us for coffee and conversation with Dallas Mayor Mike Rawlings and Fort Worth Mayor Betsy Price.
Rawlings was elected mayor of Dallas in 2011. He was formerly CEO of the advertising firm Tracy-Locke and of Pizza Hut. More recently, Rawlings served as vice chairman of CIC Partners, a business counseling and investment firm. He graduated from Boston College and moved to Dallas in 1976.
Price, a Fort Worth native, was elected in 2011 and was re-elected in 2013. After running her own successful business for 17 years, Price was elected in 2000 to serve as Tarrant County's tax assessor. She graduated from the University of Texas at Arlington.
ABOUT THIS EVENT
Our Conversation Series features in-depth discussions with prominent elected officials and newsmakers moderated by Evan Smith, CEO and editor-in-chief, and other expert journalists from The Texas Tribune. Each free event at the historic Austin Club in downtown Austin features coffee, networking and audience question-and-answer time.
This event is presented by the Texas Municipal League and Focused Advocacy, and this series is sponsored by AT&T, Texas A&M University, BP and The University of Texas at Arlington. Tribune events are also supported through contributions from our founding investors and members.
Disclosure: though donors and corporate sponsors underwrite our events, they play no role in determining the content, panelists or line of questioning.